Muddy River and Beyond: Students Impacting Environmental Change
As she nears the completion of her term as director of the Colleges of the Fenway's Center for Sustainability and the Environment, Cynthia Williams is reflecting on the impact of the collaboration and the work that certain Wentworth students will carry forward.  
Comprised of students, faculty and staff within the COF, the Center "provides resources and activities focused on education, scholarship, and service to the community," according to its mission statement. One of those programs is the annual Muddy River Symposium, which marked its 15th year in April and featured several projects from Wentworth students, as well as a keynote address from Alice Brown, chief of planning and policy for Boston Harbor Now. 
This year's Symposium provided a venue for Wentworth students to present on a wide array of topics including urban farming in East Boston, using the campus as a living laboratory for sustainability, kinetic energy tiles, the benefits of electric cars, and an autonomous ground vehicle used to restore vegetation through seeding.  
Many of these Wentworth students participated as part of the "Environmental Forum" class, which Williams calls the "centerpiece" of the COF minor in sustainability.  Through the Environmental Forum, COF students can partner with real-world organizations. 
"It's a significant service-learning opportunity. And we've seen a huge growth in the program," said Williams, an assistant professor at Wentworth. 
Sixty COF students took part this spring, including 20 from Wentworth. The Center director teaches each class and students are required to take it twice with content changing both times. Williams' first year looked at "Cultures of Sustainability," while the theme for this year was "5-Mile Radius." 
"During the pandemic we were very focused on what's right outside our door and became more aware of how environmental burdens are distributed differently," Williams said, citing who has access to green space during a pandemic as one example of social justice.  
Williams hosted guests—including the executive director of Liveable Streets and a Native American artist in residence for the City of Boston, among others—to speak on topics including the urban history of Boston, and redlining and how that has affected the environment. 
"For some, it was big eye opener, learning more about these types of topics," Williams said. "For students studying sociology or environmental justice, this was not news. They know there are socio-economic factors involved with the environment." 
As the Symposium name would imply, students are also highly engaged with matters related to the Muddy River, a series of waterways running behind part of Wentworth's campus that were also the site of heavy pollution years earlier. Major restoration efforts have been underway in more recent times with several area groups devoted to educating the public to ways they can be more environmentally conscious. 
The Center for Sustainability and the Environment partnered with several area groups for the Environmental Forum including Boston Building Resources, Eastie Farm, Emerald Necklace Conservatory, Greening Rozzie, Mass Audubon Society, Mass Rivers Alliance, Mothers for Justice Equality, Mothers Out Front, Muddy Water Initiative, Mystic River Watershed Association, Neponset River Watershed Association, Speak for the Trees, and Wentworth Sustainability. 
Building Awareness 
 
Justin Gabiosa (Mechanical Engineering '21) spent much of his Environmental Forum time helping to build awareness of the Muddy Water Initiative, a grassroots group committed to building partnerships throughout Boston and collaborating on ways to clean the Muddy River. Gabiosa personally designed a 35-foot banner complete with QR codes to promote the group. 
"The main goal is to highlight the impact MWI has had and interest passersby in also keeping the river clean," said Gabiosa.  
The banner has been placed across a bridge near Fenway Park on Boylston Street. 
Micro Grids 
 
Griffin Robinson (Architecture) and Cassidy Purrington (Biological Engineering) are part of the Wentworth Microgrid Team, conducting research into microgrids—or self-sufficient energy systems—along the East Coast. Working with Wentworth's sustainability consultant Debbie Shepard, they created a database that compiled states from 25 different existing and conceptual microgrid projects, identifying key factors that could lead to better efficiency and lessen the carbon footprint. Their work helps fulfill a grant awarded to the Wentworth Sustainability Committee to explore the feasibility of Wentworth having its own campus microgrid.  
Such issues have long held an interest for Robinson. He served as president of his high school environmental sustainability group, running fundraisers for eco-friendly programs and trash pickups around the community, and implementing greener practices at the school. Like Williams, he also sees the link between the environment and social injustice.  
"The Muddy River symposium was an eye-opening view of the injustice that happens in our own Boston community. As someone who only recently moved to Boston, it was really interesting and inspiring to see the selfless way people have worked to improve their community," said Robinson, who is minoring in sustainability.  
Image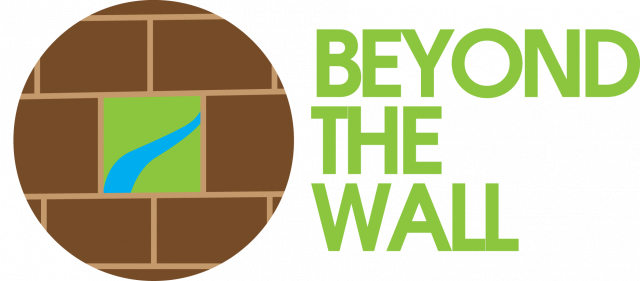 Beyond the Wall 
 
The Neponset River runs behind the home of Ryan Kalayjian (Mechanical Engineering '21). He has long considered the waterway an important part of his community and he first participated in an organized cleanup event in 2016.  
"When I saw the Neponset River Watershed Association as a group that we could work with in Cynthia's class I knew I had to be a part of it," he said.  
Created in 1967, the Association has long aimed to clean and protect the 120-square-mile riverway through member-driven conservation efforts. One of the group's goals is to help eliminate a half-mile wall that prevents the residents of the Edgewater Drive neighborhood of Mattapan from accessing and viewing the river. 
Kalayjian and his group met with NRWA officials to learn more and also had an opportunity to speak with area residents. 
"We heard their firsthand accounts of exactly how the wall is affecting the neighborhood along with their dream outcomes for the project," Kalayjian said. "Meeting with them was an extraordinary part to the entire service-learning project, as we actually got to see who in our community is out there working to better our society." 
Kalayjian's group produced a video and created a logo for the Edgewater Neighborhood Association. Their hope is to raise awareness and provide material that could be presented to the Massachusetts officials.  
"We want to help them gain more of a community presence and show the state that their message is important and needs to be heard," he said. 
Looking Ahead 
 
Williams looks upon her time as director fondly and is especially pleased with how the Environmental Forum classes went. She is eager to incorporate service learning into future classes.  
"I think it's important to acknowledge the ways in which service learning is different from volunteering. We can get a lot of satisfaction from volunteering and showing up," she said. "Service learning tries to marry an academic experience with pragmatic application." 
And for students like Kalayjian, the class provided a chance to further become engrained in a community and learn how to help an organization in a lasting way.  
"This type of work stretches from doing something for a weekend or two, to being actively involved in a project for months or even years," he said. "The class worked with many groups with great messages that I had no clue even existed. Anyone can participate in these projects and make a change to their community."