New members have been elected to the Board of Trustees at Wentworth Institute of Technology, bringing broad experience in life sciences, architecture design and construction management. 
Rose Conti, Wentworth Class of 2009 and 2012, Building Construction and Construction Management, has worked in the Greater Boston construction industry for more than 30 years. Within that highly competitive and male-dominated marketplace, she has become one of the most respected and accomplished professionals in the business.
Image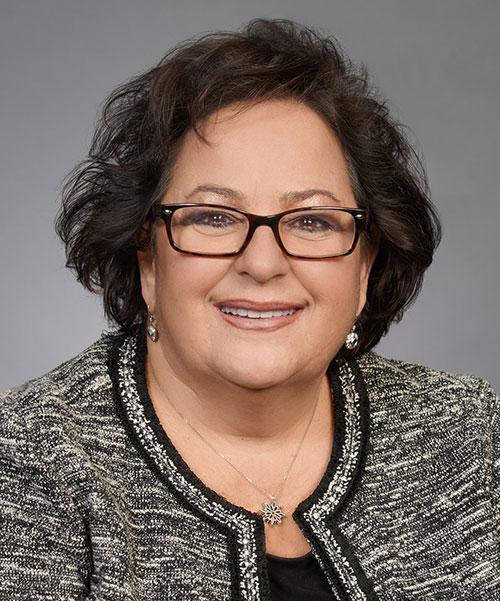 Conti is the director of interiors/special projects for Lee Kennedy Co., a Quincy-based construction management firm. In that role, she is responsible for renovation and building infrastructure projects of all sizes in the corporate, academic, life sciences, and bio-medical and non-profit arenas. Before joining Lee Kennedy Co., Conti worked as an assistant project manager, a project manager, owner's representative, project executive, and director, almost exclusively in the tenant interiors field. She has an unrestricted MA Builder's license, and is OSHA trained and CPR/AED certified.
Conti was the chair of the Wentworth Advisers and past president of the university's alumni association. She received Wentworth's Gold Leopard Award, presented to a graduate with long-term commitment and outstanding loyalty to Wentworth, the community, the state, and the nation. She also received the 2008 Woman of the Year Award and the 2015 Distinguished Alumni Award.
A member of the Women's Business Enterprise, Conti has also been active in United Way, the Patriot's Trail Girl Scouts, the DARE and STAR programs in Burlington, and industry organizations including the National Association of Women In Construction (president 2002-03), New England Women in Real Estate, the International Facility Management Association, the global real estate group CoreNet, and Associated General Contractors of America.
Conti was elected to the Board in the fall of 2020.
Kathleen MacNeil is a principal at MP Boston, developers of Winthrop Center, an ongoing, mixed-use, $1.3 billion project in the heart of the city.  
Image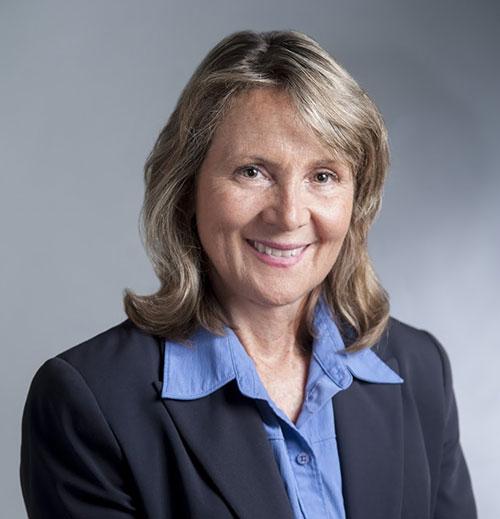 A key contributor to Boston's built environment, she has served for several years as a university adviser at Wentworth and is an adjunct professor in Construction Management (CM) at the Institute.  
MacNeil, underscoring her commitment to Wentworth and improving diversity in CM, established a $100,000 endowed scholarship fund at the university for females and under-represented students, with preference given to juniors or seniors who demonstrate financial need and have an academic interest in commercial real estate.  
MacNeil earned a degree in architectural engineering at Wentworth and quickly established a reputation for shattering local barriers for women in the construction industry. She has served as a mentor for young women pursuing careers in the built environment. 
"I'm very grateful for the encouragement I was given during and after my time at Wentworth, and I want to give back and support other young students as much as I can," she said.  
MacNeil is among several Wentworth alumni who serve on the university's board.  
Travis McCready is executive director and national practice leader for Jones Lang Lasalle's (JLL) Life Sciences Industry Practice. 
Image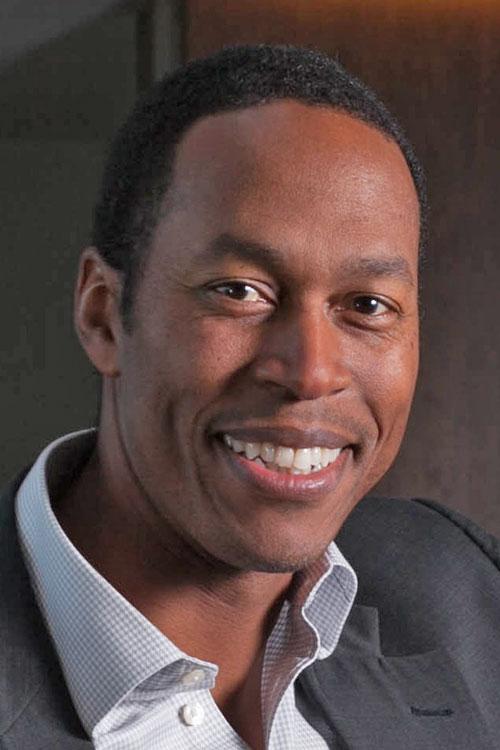 He heads JLL's real estate markets efforts, including brokerage, capital markets, advisory and analytics, project and development services, and valuation for life sciences developers and investors across the United States. He has more than 25 years' experience leading public, private, and nonprofit ventures, with a focus on technology and innovation-based economic development.  
McCready is the former president and CEO of the $1.6 billion life sciences funding agency, Massachusetts Life Sciences Center, and an advisor and board member of TMA Precision Health, a rare disease diagnostics company, and of SimpliFed, a microbiome-based infant nutrition company.    
He co-chairs the Academic Institute Advisory Board at Atrius Health, the largest independent physician-led healthcare organization in the Northeast. He serves on the boards of business accelerators MassChallenge and Lever, and of the wet lab incubator MBI. 
McCready sits on the boards of WGBH and the Institute of Contemporary Art, Boston, has served on the Economic Development Planning Council under three Massachusetts governors, and been appointed to state and national initiatives ranging from the arts to advanced manufacturing.   
A native of New York City, Travis received his B.A. from Yale University, and J.D. from the University of Iowa. 
Al Spagnolo (AIA, NCARB) is a founding partner and president of SGA, a Boston and New York City-based national award-winning architecture, interior design, planning, branded environments and virtual design and construction (VDC) firm. 
Image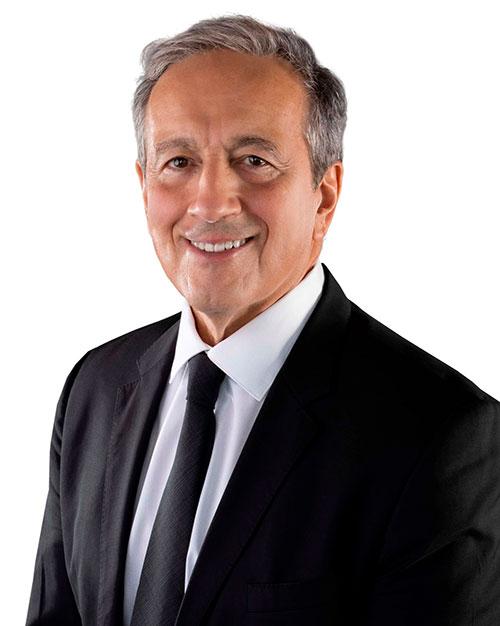 With more than 45 years of architectural and planning experience, Spagnolo is responsible for leading SGA's design commissions. The firm's highly regarded portfolio reflects his ability to balance design excellence with pragmatism. Under his leadership, SGA has won Fast Company's "Most Innovative Companies" award for architecture in 2018 and 2021. 
Spagnolo supervises SGA's new business development and serves as the partner in charge for complex commissions in the academic, life science, commercial and urban/mixed use markets.  
He received an Associate Degree in Architecture from Wentworth Institute of Technology and a Bachelor's in Architecture from Ohio State University.  
He is among several Wentworth alumni who serve on the Board of Trustees. 
A registered architect in 18 states, he is an active member of several professional organizations in his field, including the American Institute of Architects (AIA), BSA, NCARB, the National Organization of Minority Architects, and the Urban Land Institute. He is a lifetime member of the Alpha Rho Chi professional fraternity, and vice-chair of the AIA Project Delivery Knowledge Community. 
A guest lecturer at Wentworth and Boston Architectural College, as well as a regular speaker at national real estate forums, Spagnolo volunteers at Massachusetts General Hospital and supports community organizations such as Building Impact. 
Kenneth Turner is president and CEO of the Massachusetts Life Sciences Center (MSLC), an economic development and investment agency dedicated to supporting the growth and development of the life sciences in Massachusetts. He directs and oversees the center's operations, investment strategy, programs and partnerships. 
Image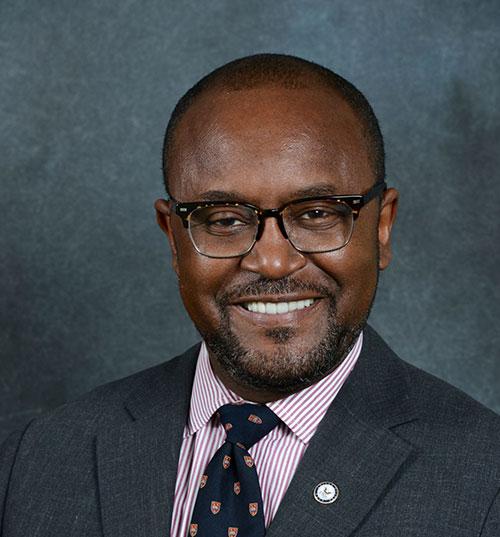 Before joining the MLSC, Turner served as director of Diversity and Inclusion/Compliance with Massport. He oversaw and managed the Authority's multiple diversity programs, including business and supplier diversity, workforce diversity, and airport concessions, as well as all compliance initiatives associated with Massport's Disadvantaged/Minority/Women Business Enterprise programs. 
Turner also served as deputy secretary for administration and finance for the Commonwealth of Massachusetts Department of Veterans' Services.  
He has more than 20 years of general management and executive experience in various Fortune 100 media and package goods companies, including having served as senior vice president of Emerging Markets at AOL Time Warner, and held marketing positions at Hallmark Cards and Hasbro Toys. 
A retired U.S. Navy Captain and submarine nuclear weapons system officer with 26 years' service, Turner has a bachelor's degree in Liberal Arts from Southern University and A&M College.