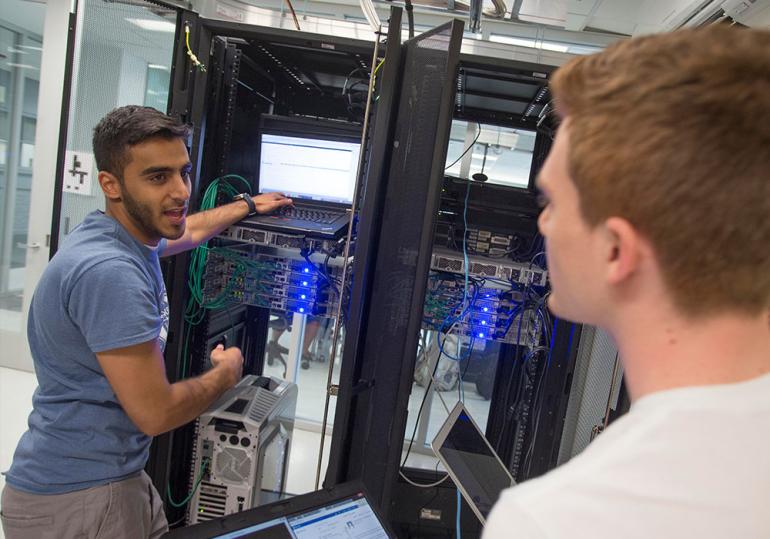 Full Time / On Campus
Wentworth's Computer Networking students learn how to apply cutting-edge technology to design, manage, and secure the complex networks and systems that organizations depend on in their information technology infrastructure. These systems provide the backbone for the operations of top companies around the world.
Forging Real-World Skills in the Classroom
Wentworth Computer Networking students  in computer networks (switching, routing), system and network administration, computer and network security, operating systems, web programming, databases, and project management. Students can take courses in our specialized networking lab provides students with project-based, practical learning opportunities in network configuration, security, and operations. 
Wentworth Computer Networking graduates work in network administration, network engineering, system administration, database administration, web design, operations support, and security.
Co-op Experience with Top Employers 
Through Wentworth's strong network of employers, including many alumni, Computer Networking students obtain professional experience during their two required cooperative work semesters. Partners hiring our co-op students include Akamai Technologies, athenahealth, MIT Lincoln Laboratory, Raytheon, Spark Technology, Starry, and The Broad Institute.