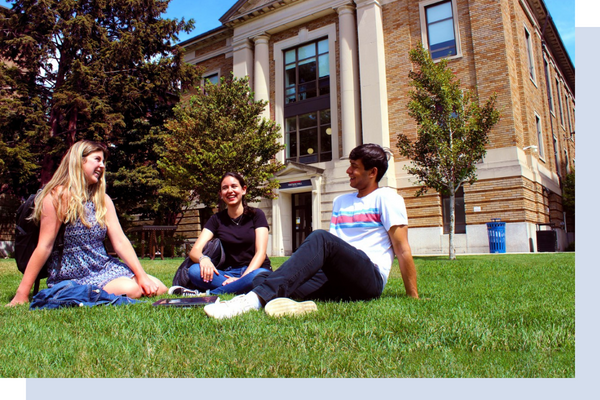 Explore Wentworth Institute of Technology at our Open House events this Fall to find out why students from 39 states and 64 countries choose Wentworth, a nationally-ranked university for STEM-based programs located in Boston. The events will be held in-person and are geared towards juniors and seniors in high school.
What to expect
Browse the Schedule
Admissions Overview
Join us for a broad overview of the admissions process at Wentworth. Learn about our community, requirements for admission as a first year and/or transfer student, and opportunities for merit scholarship.
Co-ops + Careers Overview
Hear from the Center for Cooperative Education and Career Development (Co-ops + Careers) about how Wentworth provides you with the opportunities you need to turn theory into practice, and teach you how to find the co-ops and jobs that best serve your interests and skills. The co-op program is one of the most comprehensive in the country and forms the basis for our high career success rate for graduates among leading organizations – locally, nationally, and worldwide.
Academic Overview
We encourage you to attend as many academic information sessions as you would like to learn about our majors, departments, faculty, and student experiences. 
Can't Make it to Open House?
We offer other opportunities to connect with our counselors by appointment through our Counselor Connections. You can also feel free to contact the Office of Admissions at 617-989-4000 or admissions@wit.edu.
Ready to Get Started?

Directions and Accomodations
We are excited to welcome you to campus! Please be sure to review the directions on how to get to campus and where to park upon arrival. If you are traveling from out of town, Wentworth has arranged for special discount rates with the following hotels:
There are also a wide variety of local accommodations that will suit your needs.
Admissions Questions?
Please contact the Office of Admissions, we are happy to help! Feel free to call us at 617-989-4000 or email admissions@wit.edu.