Wentworth's Diversity: Past & Present
The Center for Diversity & Social Justice Programs in partnership the Schumann Library & Learning Commons has captured significant moments in Wentworth's history that have contributed to campus life related to diversity, equity, and inclusion. In order to grow as an inclusive community, we must know our history, celebrate our present, and understand what we need to do to strengthen our future.
Special thanks to Pia Romano for her contribution to this timeline. 
Our History
Information in this timeline was gathered through research done by members of the Center for Diversity and Social Justice Programs and the Schumann Library & Learning Commons. Anything related to diversity, equity, and inclusion was added to the list to highlight the work that Wentworth has done to increase belonging and strengthen diversity efforts while doing so. Other non DEI related facts have been added to the timeline for reference purpose and to highlight other events that were important at the time that they happened.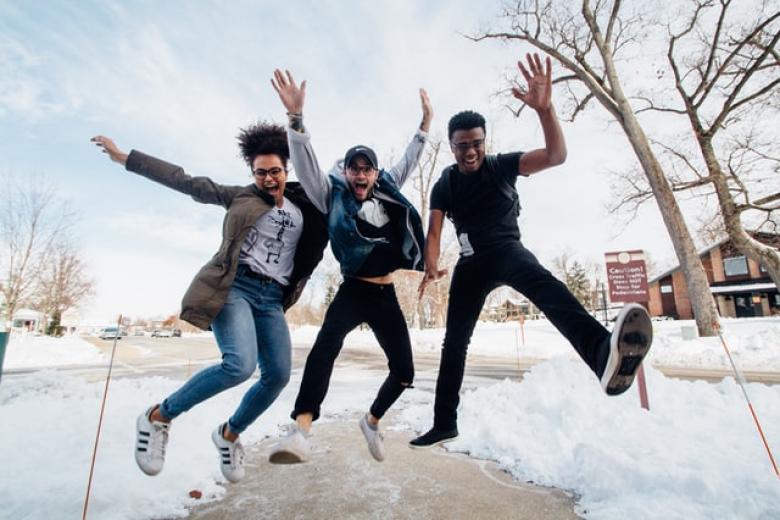 1904: The Commonwealth of Massachusetts grants a charter to establish a corporation under the name of Wentworth Institute. Founding members include Paul B. Watson, Frederic Atherton, William H. Wentworth, John Davis Long, George Wigglesworth, Joshua M. Sears, and Oliver M. Wentworth. Wentworth Institute became the second postsecondary school founded in MA after Assumption College in Worcester.  

1910: The groundbreaking for the first campus building occurs.  

1911: Wentworth open its doors to 244 students on Monday, September 5, 1911. 

1913: Vincent B. Robinson (photo below) earns a Machine Work Certificate and becomes the first Black student to graduate from Wentworth. 

Image


1914: Intercollegiate sports begin at Wentworth. The Institute fielded its first baseball team. 

1917: Congress voted for the United States to joining the fighting in The Great War. 300 cadets begin taking evening classes. 

1919: Blanche Hall completes an informal course by the School of Printing and Graphic Arts. Hall was a teacher of manual training from Brookline, MA (Alumni News 4/72)


1922: Arthur L. Williston invents the term "technical institute" at a conference held in Rochester, NY.

1926: Wentworth Rifle Association forms with an affiliation with the National Rifle Association.

1930: Wentworth began to require applicants for admission to hold a high school diploma.

1933: Football is added to the programs at Wentworth with Coach Joseph Tansey selecting 30 men to be in the team. Wentworth shut down the program in 1952 due to lack of funds and available students to play.

1935: The institute dissolves one-year day courses that had been offered since 1911 in response to the growing complexity of certain areas of students – machine works and pattern making became two-year programs and programs such as plumbing, or masonry, and plastering were terminated.

1937: Wentworth Institute Glee Club forms by several students who are interested in music. This student organization does not currently exist.

1937: Wentworth monthly meetings start to be held during school hours to accommodate students who commute to campus.

1938: The Raymond family (Architectural Construction Department) discovered the Wentworth shield in a stained-glass window in the refectory of University College of Oxford University, England.

1940: Camera Club forms with 20 members

1941: The city of Boston builds the Mission Main housing development. Over the past four decades, Wentworth and Mission have collaborated on scores of neighborly initiatives such as Campus Tech, Dunk the Vote, and Technology Goes Home. In 1999, the city of Boston rebuilt Mission Main complex to what it looks currently (photo below).

 
The Beginning of Something New
The institute shifted priorities during this period of time especially during the 1970's. Many exciting changes happened, but the most important of them all, was the addition of women students making Wentworth a Co-Ed institution. Doris Dennis , Jane Estella, Virginia Butcher, Deborah Banks, and Susan Hardt became the first women admitted to Wentworth. With this change, Wentworth also hired its first woman faculty, Lois Ascher (picture to the left with colleague and husband, Frank Rooney)
1956: Wentworth begins granting Associate Degrees – a year later, 294 men were the first graduates to receive associate in engineering degrees.

1956: Alice Beatty, President Beatty's wife, is heavily involved in the 1956 renovation of the administrative office (due to her passion for décor of campus buildings). She chose the layout, office equipment, and color scheme. Later, she championed the interior design scheme that ultimately enlivened the 30,000 square foot library in the building that bore her husband's name (please note that the library was remodeled again in 2016)

1957: Wentworth begins offering evening degree programs – the first class consisted of 136 students.

1958: Wentworth adopts the Leopard as its mascot. The Leopard sketched by Charles Grinberg AC '58. Grinberg was born in Latvia and spent 6 years in a German Prison Camp. He came to America in 1951. He was awarded $10 for his winning sketch.

1959: Seven international students graduate in 1959 – Carlos Somoza (Cuba), Jose Bisogno (Venezuela), Steve Demos (Greece), Alfred Binns (British West Indies), Vincent Teson (Italy), George Lambrou (Greece), Gerardo Peralta (Dominican Republic), Photios Vassiliadis (Greece).

1962: President Beatty allies Wentworth with the newly founded University of Petroleum and Minerals in Saudi Arabia

1964: Wentworth adopts a non-discrimination policy to hiring faculty and staff.

1964: Thomas Boyd '62 (MDT) serves as a Peace Corps volunteer in India.

1969: Students wrote many letters and conducted surveys opposing President Beatty's strict policy on hair. One student wrote, "the length of my hair is a personal matter"


1970: Wentworth applies to create Wentworth College of Technology to allow bachelor's degree programs. (they ran Wentworth Institute and WCT until 1977).

1970: Wentworth begins a technical training program for "disadvantaged" men of Greater Boston.

1970: Student organize, S.M.U.T (Student Movement to Undermine Tyranny), in response to President Beatty's strict dress code, which included specific hair length and facial hair.

1971 - Summer Technical Internship Program (STIP) for BPS or community students begins. Students could earn a full scholarship to Wentworth after attending 2 sessions through the program (alumni News 10/73)

1972: Wentworth's Board accepts and ratifies recommendations to admit women into the college (April 20)

1972: Lois Ascher becomes the first woman hired as the first full time female instructor (literature) at Wentworth. A year later, Ascher, along with Professor Frank Rooney, form a faculty union in response to pay inequity from the administration.

1972: Doris Dennis (AET), Jane Estella (AET), Virginia Butcher (AET), Deborah Banks (AET), and Susan Hardt (BCS) become the first group of women to be admitted to Wentworth as it becomes a CO-ED institution. Doris becomes the first Black woman to attend the institute.

1973: Wentworth's faculty votes to unionize.

1974: Wentworth hosts a summit conference for student council members from Simmons, Wheelock, Emmanuel, Mount Ida, New England Baptist School of Nursing, and Peter Bent Brigham School of Nursing. The first co-sponsored event is held on Friday Dec. 13th.

1974: Susan Hardt becomes first woman to graduate from Wentworth with an associate degree in BCS (Building Construction Systems)

1974: U.S. Representative Margaret Heckler (pictured below with President Reagan) is the first woman to speak at a Wentworth commencement ceremony. Heckler is a Republic affiliated politician who was the first woman to serve on the Governor's council for the Commonwealth of Massachusetts.

1975: Students punch clock on its first Co-op jobs – 28 mechanical engineering technology participate in this new initiative that continues to be part of the institute today.

1975: Students rally to change Wentworth's final exam policy in part because they finals were scheduled on Martin Luther King Jr. Day

1976: 23 women complete a grant funded training in Electronics Technical careers. The program was conducted by Wentworth and the Women's Enterprises of Boston

1976: Lisa Connors serves as treasurer of Wentworth Student Council.

1976: Several women students took it up on themselves to organize a cheerleading squad years before varsity sports were offered to women.

1976: Iranian educators complete training at Wentworth to quality fro faculty positions at Shiraz Technical Institute in Iran.

1977: S. Yvonne Park, President of Wes-Pine Millwork, is the first woman to join Wentworth's Board of Trustees. Two years, she is elected to the Board of Trustees.

1977: After six months of unsuccessful bargaining, 117 Wentworth faculty members go on strike. Professors picketed the grounds and classes were cancelled for two full weeks.

1977: Massachusetts Board of Higher Education approves merger of Wentworth Institute and Wentworth College of Technology creating Wentworth Institute of Technology.

1977: Dr. Diane T. Rudnick, Head of HUSS, becomes Wentworth's first female Ph.D. professor.

1978: Susan Hardt becomes the first woman elected as President of the Wentworth Alumni Association.

1978: Wentworth co-sponsors and hosts a conference on women in technical careers.

1978: Dawn Guay is the first woman elected as Student Government President.

1979: Denise Dostoler becomes the first woman Co-Op student who graduates from Wentworth.

1979: Barbara Wotka and Ninotchka Wong become the first two women to receive a Bachelor of Science Degree in Engineering Technology.

 
The Growth Continues
Many identity based student organizations began to form as Wentworth's student population became more diverse. Many "first" and exciting milestone happened during this period of time as women grew in numbers. As the 90's came to the end, Wentworth entered a new millenium that would bring more diverse experiences and opportunities for faculty, staff, and students.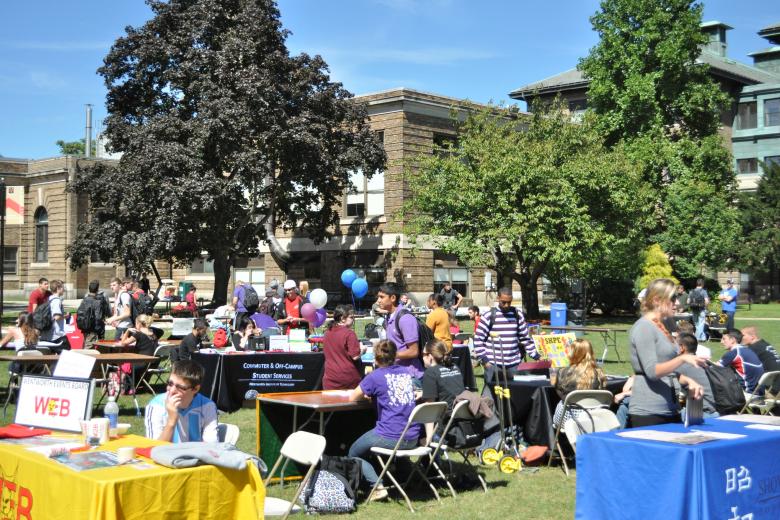 1980: International Student Club begins at Wentworth.

1980: Diane Rudnick becomes an American Council of Education (ACE) Fellow becoming the first WIT faculty member to do so.

1981: National Technical Association student chapter at Wentworth. The NTA promotes minorities in technical fields. NTA is not an active organization as of 2020.

1981: Linda P. Fernandes becomes the first woman to receive the Alumni Medal of Honor

1981: Paula Woodman is the first female student to serve as Class Marshall

1981: Sonia O'Neil is the first female to receive the Beatty Medal for outstanding scholarship and excellence in character (September CO-OP graduation).

1982: The Society of Women Engineers (SWE) student chapter at Wentworth forms. SWE encourages women to achieve full potential in careers as engineers and leaders, expands the image of the engineering profession as a positive force in the quality of life, and demonstrates the value of diversity. The chapter continues to be one of the most involved student organizations on campus today (2020).

1982: Zhengliang Lu China receives the Alumni Medal of Honor.

1982: Fred L. Thompson elected to Wentworth Corporation Plant Manager Monsanto Chemical. Thompson becomes a Trustee in 1984.

1983: Professor John Alexander (Math) serves as Director of Blacks and Mathematics, a national project under the sponsorship of the Mathematical Association of America.

1983: Ute Volpi becomes the first woman to graduate from the aviation program. The first graduating class was in 1932.

1983: Wentworth starts an all-women basketball team. It becomes the first varsity sport for women on campus allowing women to participate in intercollegiate athletics under the leadership of Coach Judy Marinelli, Associate Director of Development. Softball, tennis, volleyball, and air rifle would soon follow.

1983: Tuskegee Airmen, Inc. forms an endowed scholarship to support students with unmet financial need.

1983: NCAA elects Wentworth to Division III membership.

1983: Boston Mayoral Candidate Mel King speaks to Wentworth on "Blacks in Technology - the Challenges of the 80's"

1984: Wentworth competes as an NCAA Division III member for the first time and is a charter member of the Commonwealth Coast Conference.

1986: Wentworth acquires East Coast Aerotech

1987: Sylvania Technical Schools becomes part of Wentworth

1987: Mark Osowski coaches Women's basketball

1988: STRIVE Wentworth Training Program begins providing transitional opportunities for Boston Public School students, aged 18-22, who receive special education services. It is a community-based vocational training program that leads to internships, externships, employment, and postgraduate opportunities in the fields of Facilities Management, Hospitality, Customer Service, Business Management, and Public Works (Strive students pictured below).

1989: Wentworth's Women's Task Force begins meeting.


1993: The National Society of Black Engineers student chapter at Wentworth begins meeting. The mission of NSBE is "to increase the number of culturally responsible Black Engineers who excel academically, succeed professionally and positively impact the community." The chapter continues to be one of the most involved student organizations on campus today (2020).  

Image


1994: With a close vote, a motion to unionize Wentworth staff does not pass. 

1994: The Islamic Student Society (ISWIT) forms at Wentworth allowing students of Islamic faith and culture to find community with one another. One of the purposes of ISWIT is to give individuals a group to rely on and people to connect with throughout campus while providing opportunities to attend meaningful events and gain knowledge of the religion of Islam. As of 2019, ISWIT is no longer an active student organization.  

1995: Formal accommodations for students with disabilities begins.

1995: Admissions hires its first International Admissions Counselor. The position has evolved over the years and is currently an Associate Director level role.

1995: Candice Lee Reynolds becomes the 1,000th woman to graduate from Wentworth with a Bachelor of Architecture degree.

1996: Sweeney Field, the home for men's and women's soccer, men's and women's lacrosse, and softball open. The men's soccer year christens the field by winning the Commonwealth Coast Conference.

1996: Wentworth, Emmanuel College, Simmons University, Wheelock College, MCPHS University team up to form a consortium called College of the Fenway (MassArt joins them three years later). This partnership allowed students to attend classes that otherwise they would have not been able such as foreign language classes. 

1997: Men's Basketball team reaches the NCAA D3 tournament for the first time ever.  

1998: Admissions hosts its first Women's Overnight program in efforts to increase recruitment of women students. Program ended in 2016 and was replaced by admitted student reception for women during Accepted Students Days.

1998: Varsity Women's Soccer team joins athletics. It would take the team five years (2003) before making its first-ever appearance in the Commonwealth Coast Conference (CCC) finals. 13 years later, the team would win the 2016 CCC champions for the first time in the program's history (photo below)

Image


1999: Jeannette (Hixon) Buntin, Wentworth's Director of Student Activities and Multicultural Programs organizes the first MLK breakfast with Simmons College, Wheelock College, and Emmanuel College. This breakfast continues to be an annual College of the Fenway event. 

1999: Wentworth establishes the first disability services position at the institution to provide support and accommodations to students with disabilities. 

1999: Brian Silcott begins coaching men's lacrosse. 
The New Millenium
The new millennium brought exciting changes to Wentworth (and it continues to do so). From a Women's Center to a Center for Diversity & Social Justice Programs, Wentworth began focusing on addressing concerns for specific communities. Student organizations like SHPE and WITA brought students together to celebrate their identities. In 2019, Inclusive Excellence became a top priority strategic goal as Mark A. Thompson became the fifth President in Wentworth's history.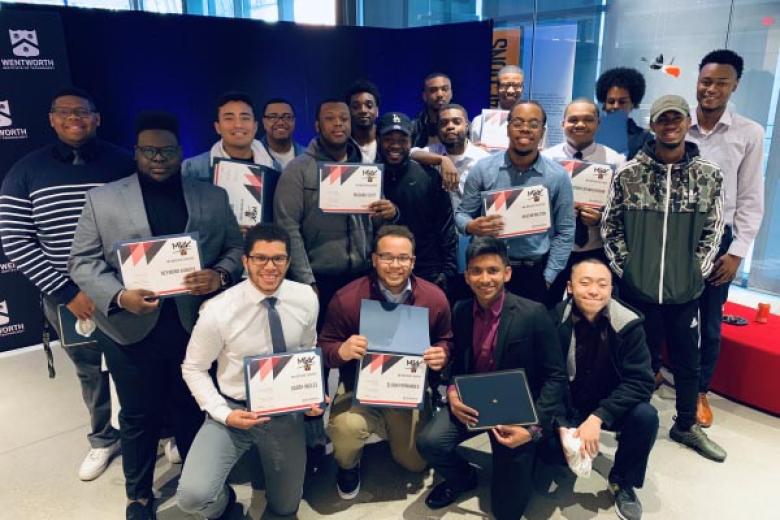 2002: Women's soccer student-athlete Sarah Bearse becomes Wentworth's first Academic All-American, a fet she would repeat a year later.

2004: Women's Center opens it door to students. Center description: Women's Center at Wentworth is committed to supporting and enhancing the academic, personal, and co-curricular development of women at Wentworth and to build awareness of gender issues on campus and in society.  Within male-dominated fields, it is important for women to have resources, programs, and networks to support success in their given fields; the Women's Center works with students to provide those resources – the Women's Center closed in 2006.  

2005:  Zorica Pantić, Ph.D. (photo below) becomes Wentworth's fourth and first female President and by doing so, she is the first female engineer to head an institute of technology in the United States 

Image


2007: Wentworth hosts the first Women@Wentworth event. Professor Regina Berkman is the recipient of the Woman of the Year award and Shannon O'Brien, CEO of the Girl Scouts is the keynote speaker. The event happens on the 35th anniversary of when the first women were admitted to Wentworth in 1972. The event continues to be one of the most attended at the university.

Image


2007: Intercultural Center opens - Center description: The Intercultural Center, brings culturally diverse programs to Wentworth's campus and serves as the home base for the cultural organizations. Any student is encouraged to utilize the space for studying, socializing with friends, holding meetings, and reading the books and magazines available in the Intercultural Center's library.  

2007: Wentworth Alliance (WITA) forms to be the only student organization that focuses on the Queer experience at Wentworth 

2007: Society of Hispanic Professional Engineers student chapter opens at Wentworth. SHPE's mission is to promote the development of Hispanics/Latinx individuals in engineering, science, and other technical and design professions to achieve educational excellence, economic opportunity, and social equity. The chapter continues to be one of the most involved student organizations on campus today (Picture below: members of SHPE during Family Weekend)

Image


2009: The Intercultural Center begins hosting the Annual Beloved Community Social Justice Retreat. Based on Dr. Martin Luther King Jr.'s Beloved Community, this overnight retreat allows students to participate in conversation around diversity and social justice.

2009: The Department of Computer Science & Systems invites a delegation from Haiti to visit Wentworth. 

2009: The Bridges Mentoring Program begins as an initiative from the Intercultural Center. Bridges focuses on fostering mentoring relationship among first-year students of color and returning students of color to help with the transition to Wentworth. As of 2021, It continues to be a signature program for the university (Picture below: BRIDGES students during an outing to King's Bowling).

Image

 

 

2010: The Intercultural Center hosts its first Social Justice overnight retreat. Named after Dr. Martin Luther King Jr.'s Beloved Community, students come together to discuss identity, power, and how to contribute to a socially just community.

2011: RAMP, Wentworth's Summer Bridge Program, begins through the Center for Community and Learning Partnerships. This six-week programs for Boston residents enables students to familiarize themselves with a project-based college environment, form a cohort of classmates from similar backgrounds, and immerse themselves in campus life early on. RAMP provides a better probability of success once students start on a college campus. 

Image


2011: Admissions hosts a Multicultural overnight program to help with the recruitment of diverse students. The program was discontinued after 2012.  

2011: Angel Ayres becomes Wentworth's first female Athletic Director. 

2012: Women's Lacrosse becomes a varsity sport.  

2013: Tim Wise, anti-racist writer and educator, visits Wentworth for a speaking engagement addressing over 500 faculty, staff, and students. 

2013: Jackie (Clark) Germain is named Wentworth's first female Head Athletic Trainer. 

2013: Men's rowing joins the Athletics department as a varsity sport with Katie Lane serving as the program's head coach. The team ends up winning the New England Championship in the Varsity Fours race during its inaugural season.

2013: Wentworth hosts Around the World (see photo below), a reception that allows members of the Wentworth community to experience different cultures through numerous displays and foods.

Image


2014: The Society of Women Engineers partners with the Girl's Scout to co-host a STEM day long program at Wentworth. The program has become an annual event for the institution through 2019 (it was cancelled in 2020 due to the COVID-19 pandemic) 

2014: Wentworth begins offering Gender Inclusive Housing (formerly Gender Neutral Housing).

2015: Cheryl Aaron is named Director of Athletics.

2015: Students establish a student organization for Veterans (WIT VET). Francesca Nunes and Donte Cook become WIT VET's first President and Vice-President. WIT VET continues to be an active organization in 2021 https://www.youtube.com/watch?v=O3zz2-2EQ1o  

2015: The National Society of Black Engineers (NSBE) organizes its second annual NSBE STEM Day (see photo below) for young people to engage with STEM and to gain an appreciation for potential career options in the future.

Image


2016: The National Society of Black Engineers along with attendees from the Beloved Community Social Justice Retreat come together to create #BlackAtWIT, a space for students to share their accomplishments.

2016: Wenworth Alliance is reinstated by Tyler LaFronz and becomes the only LGBTQIA+ student organization at Wentworth. 

2016: The National Organization of Minority Architects (NOMAS) forms by Architecture students Neil Daniel and Adonijah Campbell 

Image


2016: The Center for Diversity & Social Justice Programs replaces the Intercultural Center after the Division of Student Affairs decides to restructure departments to provide more resources to undergraduate students. Alex Cabal and Ricky Meinke becomes its first Director and Assistant Director. 

2016: The Athletics Department launches the YOU CAN PLAY video campaign in support of LGBTQIA+ faculty, staff, and students. 

2016: A delegation from Israel visits campus to meet with President Zorica Pantić (see photo below) and learn about Wentworth's efforts to recruit and educate young women in science, technology, engineering and mathematics.

Image


2016: Leah Rogoz becomes the first women's volleyball player to earn Commonwealth Coast Rookie of the Year honors. Three years later, she becomes Wentworth women's volleyball's first-ever CCC Player of the Year and All-American.

2017: After 45 years of service, Lois Ascher, Wentworth's first woman faculty member, retires.

2017: The Schumann Fitness Center collaborates with the Center for Diversity & Social Justice Programs to implement a program for women students titled Women Lifting Women (see photo below). The program addressed women's lack of feeling safe and being mansplained by men while utilizing the fitness center.

Image


2017: The Cape Verdean Association (CVSA) is founded by Jorge Martins and Jasmine Andrade.  CVSA provides cultural, social, and academic support to students and community members. Their goal and belief systems are based upon working together to inspire positive change within the Cape Verdean community. The chapter continues to be one of the most involved student organizations on campus today (2020). 

2017: Wentworth establishes two scholarships for ROTC and Veteran students. 

2017: Wentworth faculty and staff came together to create I AM WENTWORTH in honor of National Coming Out Day and to support current LGBTQIA+ students at Wentworth.

2017: Wentworth participates in the Boston Pride Parade for the first time (see photo below). Over 75 community members come together to represent Wentworth. 

Image


2018: The Center for Diversity & Social Justice Programs creates My Brother's Keeper to strengthened retention efforts for Black and Hispanic students. Based on President Obama's initiative, my Brother's Keeper is a program that engages men of color at Wentworth. This initiative MBK focuses on brotherhood, academics, and professional success.

2018: The Women's Volleyball team captures its first-ever Commonwealth Coast Conference Championship and joins the 2016 Women's Soccer as the only two female teams to earn NCAA tournaments berths.

2018: Senior leadership from Wentworth Institute of Technology travels to Jeddah, Riyadh, Bahrain, and Dubai to meet with alumni, parents of Wentworth students, and current high school students (see photo below).

Image


2018: Through Wentworth's EPIC grant initiative, Professors Gloria Ma, Aaron Carpenter, Beth Anne Cooke-Cornell, and Juval Racelis come together to create and implement a workshop on the Impact of Social Conscious on Design Decision Making.  

2018: Wentworth awards the first Women@Wentworth Endowed Scholarship through a partnership with Consigli Construction. Consigli continues to be one of the top supporters of the scholarship. 

2018: The Jewish Student Organization begins meeting with student Isabelle Frank as its first President.  

2018: Women's Caucus forms with the aim of articulating and sharing concerns facing female faculty and to the Institute administration.

2018: The Wentworth Women's Council (WWC) forms through the Center for Diversity and Social Justice Programs with Brooke Ensby as its first Chair. The Women's Council's mission is to promote and support the academic, professional, and social success of Wentworth women.  

Image


2019: President Zorica Pantić, Ph.D. retires as Wentworth's fourth President after 14 years of service.

2019: Mark A. Thompson becomes Wentworth's fifth President. As part of his strategic plan, inclusive excellence becomes his top priority.

2019: Brooke Paradis graduates holding numerous records for the Women's Lacrosse program, including all-time leading scorer. She was a three-time All-Commonwealth Coast Conference selection. That same season, Sarah Galan becomes the first Wentworth's lacrosse student-athlete to earn a CCC major award, as she was named Rookie of the Year. 

2019: The Center for Diversity & Social Justice Programs hosts a cultural weekend in Washington DC. 15 students had the opportunity to visit the National Museum of African American History and Culture and the United States Holocaust Memorial Museum while exploring other part of DC (see photo below).

Image


2019:  A lounge and study space for Military-Connected in Willson Hall to highlights an enduring commitment by Wentworth to support military affiliated students at the university. 

2019: Wentworth hosts its first graduation ceremony/celebration for students of color. Named after the Swahili word for unity, the UMOJA ceremony celebrates the accomplishments of students of colors at Wentworth (Pictured below: UMOJA students after receiving their stoles)

Image


2020: Wentworth partners with HEDS (Higher Education Data Sharing Consortium) to implement a Diversity and Equity Campus Climate Survey. The survey focused on students, faculty, staff, and administrators about their: perceptions of their institution's climate, perceptions of how their institution supports diversity and equity, and experiences with discrimination and harassment at their institution. 

2020: Men's Basketball student-athlete Stephen Azums ends his career as the program's all-time leading rebounder, breaking the previous record by over 200.

2020: Wentworth Alliance changes its name to Queer Leopard Alliance at Wentworth (QLAW).

2020: Adam Fryer '21, a member of Wentworth Club Hockey, share his coming out story on outsports.com. Fryer becomes the first openly gay player in Club Hockey history (see photo below). 

Image

2020: Office of Military-Connected Services to support Wentworth's commitment to military students at the university.

2020: Nicole Price, Esq. becomes Wentworth's first Vice-President of Diversity, Equity, and Inclusion. The Center for Diversity & Social Justice Programs, the Center for Community & Learning Partnership, and Office of Institutional Equity come together to form the Division of Diversity, Equity, and Inclusion under Vice President Price's leadership.

2020: The Black Wentworth Coalition & Equity Community Union forms with Manny Chalumeau as its first Chair. 

2020: The Equity and Community Union forms with Brendan Gibbons leading its efforts. 

2020: Catlin Wells becomes Wentworth's first Executive Director of Equity and Compliance/Title IX Coordinator

2020: The Mathematics Integrated Diversity Academic Support (MIDAS) launches under the leadership of students, Elijah Fernandes and Savannah Wilkinson. Both students saw a need for academic support for students of underrepresented communities at Wentworth. MIDAS was created to provide such space while giving students a comfortable learning environment facilitated by students who they can identify with (Pictured below: MIDAS tutors).

Image

2021: Wentworths hosts its first DEI symposium for faculty and staff. Over 200 participated in various workshops aim to understand diversity, equity, and inclusion. 

2021: A mentoring program for Queer students called Queer Peers was established to help with the transition from high school and to college 

2021: The Division of Diversity, Equity, and Inclusion began requiring individuals participating in hiring searches to participate in a workshop focusing on equitable searches. 

2021: The Women's Council in collaboration with the Center for Diversity & Social Justice Programs hosts its first Night of 1972 celebrating the achievements of women students at Wentworth. The event was named to honor the first year women were admitted to Wentworth.

2021: The Office of the Provost & the Division of Diversity, Equity, and Inclusion team up to highlight the accomplishments of Wentworth's diverse faculty and staff through "spotlights" - check out some of the spotlights have been done by checking out https://wit.edu/about/diversity/dei-division (scroll down the page).