The Flanagan Campus Center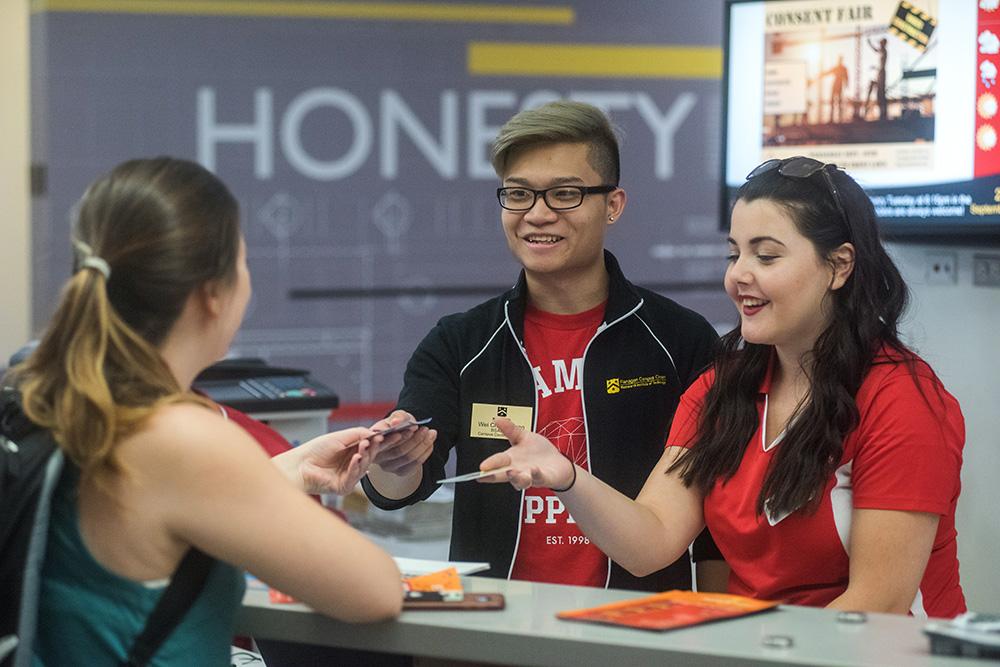 The Flanagan Campus Center, located on the ground floor of Beatty Hall, connects students to campus by providing a safe and inclusive space for study, socialization, education, relaxation, and expression of individual identities.
Campus Center Hours:
Monday – Thursday: 6am - 12am
Friday: 6am - 11pm
Saturday: 8am - 11pm
Sunday: 10am - 12am​
Info Hub & Ticket Sales
The Info Hub provides the Wentworth community with information, resources, and access to affordable experiences that promote community engagement and provide students with social, educational, and work-study opportunities. The Info Hub hours are the same as the Campus Center hours. The Info Hub also offers discounted tickets and free passes to numerous museums, theaters, events, and local attractions. Click here to view our current Ticket Sales and Access Passes.
Student Lounge Spaces & Entertainment
Throughout the Flanagan Campus Center, students may find several lounge and study space available to them. With comfortable seating, tables, electrical outlets, and whiteboards students can take a break or continue their studies, outside the classroom. Students may also access our 'Follow Me' campus printing system, by using the tap access printer located just outside the Schumann Fitness Center. For those looking for some interactive entertainment, there is also a pool room where students may start or join in on a game of pool with their classmates.
Prayer/Meditation Room
The Prayer and Meditation room (Beatty 029), is open to anyone looking for a quiet space to connect spiritually. Meditation cushions, prayer rugs and a foot sink for ablution are available for use. For information about either of these spaces please contact diversity@wit.edu.