About the Center for Wellness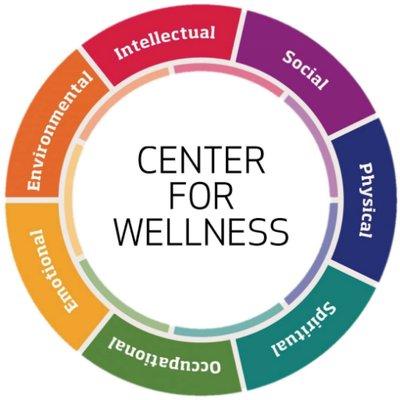 The Center for Wellness is comprised of Counseling Services, Accessibility Services, and Health Promotion and Education. Each provides specific services to students while working together holistically to improve students' experiences.  
Counseling Services
Counseling Services assists students with their mental health needs so that they may be successful in their academic pursuits. Counseling Services offers a safe, confidential environment where students can share thoughts and feelings: explore issues of concern and gain awareness and insight into their lives. Services are available to all Wentworth students without charge on a short-term basis, depending on individual need.
Accessibility Services
Accessibility Services is committed to providing support for students with disabilities so they may participate fully in the life of the community. Students with physical, medical, psychological, and learning disabilities are eligible to utilize Accessibility Services to arrange for reasonable accommodations. To receive services, an individual must voluntarily disclose their disability, provide documentation as required by the institution, and request specific services. At Wentworth, students with disabilities are fully integrated into the campus community.
The Office of Health Promotion and Education
The Office of Health Promotion and Education offers health and wellness information to educate the Wentworth community about issues surrounding healthy living to enhance personal success and growth. The office works collaboratively with the Wentworth community to create opportunities that promote the overall well-being of students. Campus-wide wellness events throughout the year educate students on a variety of wellness topics, including alcohol and drug use, sexual assault, eating disorders, stress management, and smoking. Staff is also available to consult with individual students seeking health and wellness resources.
Fitness and Recreation  
The Department of Fitness and Recreation fosters and promotes a healthy learning environment for students, faculty, and staff by implementing innovative and exciting opportunities that encourage intellectual, physical, social, and spiritual well-being.  We strive to provide positive co-curricular activities and experiences designed to enrich lives, develop talents, and offer an arena for discovery and self-exploration. 
Contact Information 
Location: Watson Hall Room 003 
Phone: 617-989-4390 
Fax: 617-989-4571 
Email: counseling@wit.edu