Faculty and Staff Involvement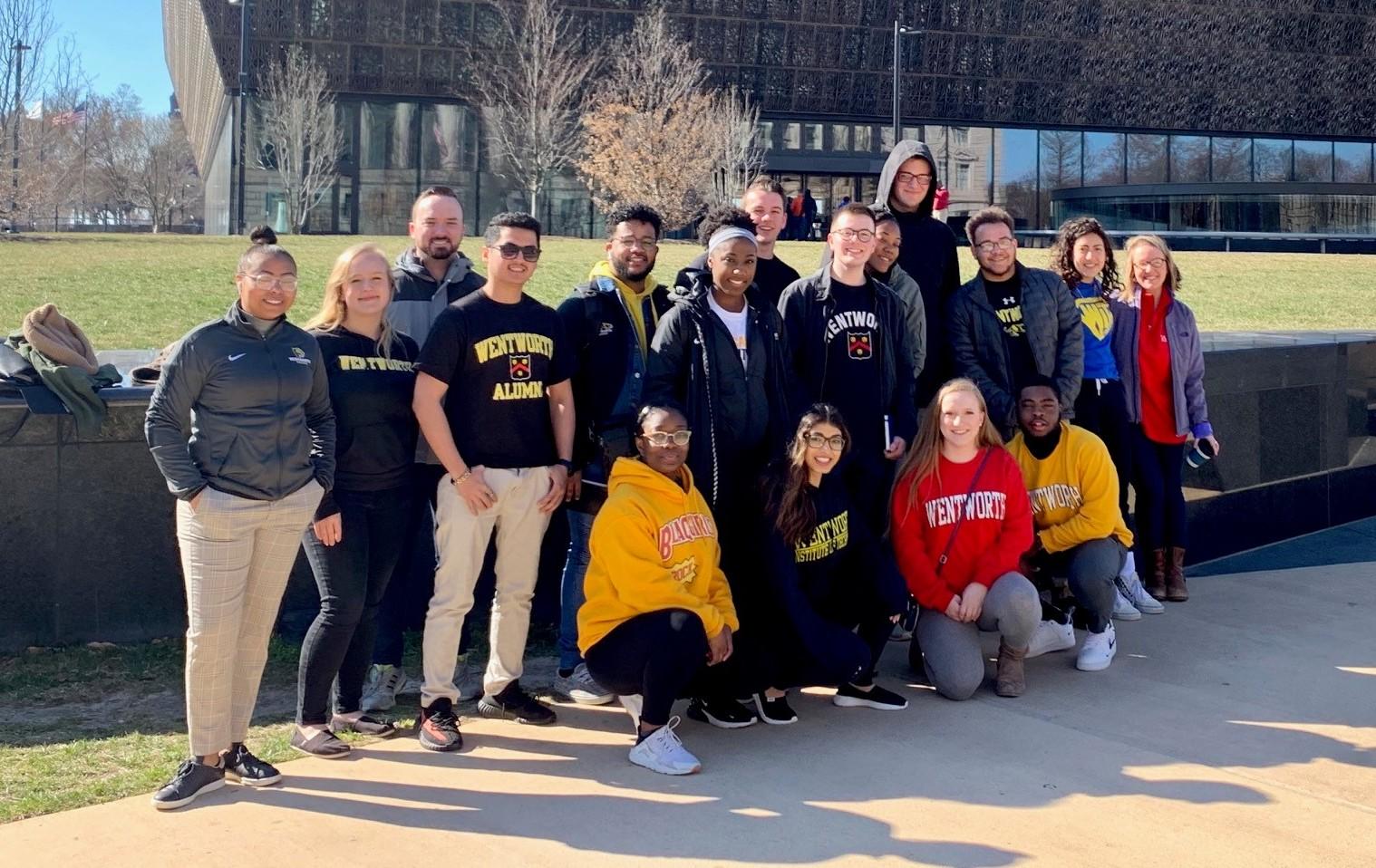 Employee Resource Groups
Employee Resource Groups (ERGs) have been primarily designed for the exchange of ideas, socializing and resource sharing of faculty and staff within affinity groups/specific communities -identity based, interest based, function based, etc.  
The goals of ERGs are: 
To create spaces of understanding and support through common experiences

To provide networking opportunities among faculty and staff from all levels
To empower faculty and staff to create positive change on campus

To advance and promote Inclusive Excellence among the Wentworth community
Some common ERGs focus on wellness, age, religion, generational, family, education, campus roles, etc. At Wentworth, Faculty and Staff of Color, LGBTQIA Faculty and Staff, Women, Faculty and Staff of Chinese Descent, and Jewish Faculty and Staff have gathered in informal and formal settings to find community and support.  
The Center for Cultural and Global Engagement has partnered with the Office of Human Resources to advocate and provide logistic support for these groups to thrive in the Wentworth community.
Faculty and Staff Engagement Opportunities 
Employees are encouraged to attend and engage in events and programs created by The Center for Cultural and Global Engagement. These include, but are not limited to: 
Becoming a student group advisor 

Being asked to join a task for or working group 

Chaperone a student trip 

Attend a professional conference along with members of the CCGE staff 

Participate in student initiatives as mentors, guests lecturers and/or special guests
Collaborate on campus-wide programming 
The Center for Cultural and Global Engagement welcomes any faculty or staff who would like to be active members of the Wentworth through diversity, equity and inclusion work.