Interdisciplinary Work Continues on Logic Robot in New Lab Space
Wentworth Institute of Technology students thrive within a robust ecosystem of industry pioneers, fostering unparalleled connections in higher education. Through dynamic collaborations, these aspiring professionals embark on real-world projects, including the exciting realm of robotics, igniting innovation, and taking on industry challenges. 
One innovative partnership currently taking place tackles the issue of global supply chains. Logic, a new venture by Trustee and Entrepreneur in Residence, Michael Santora, Architecture and Civil Engineering '05, is aiming to change the shipping industry with the world's first multi-facility autonomous mobile robot operated by a next generation warehouse management system and infrastructure-independent navigation technology. This complete warehouse automation system eliminates dangerous forklifts and wasteful wooden pallets, as well as reduces the size of warehouses by 50 percent and reduces labor by up to 80 percent.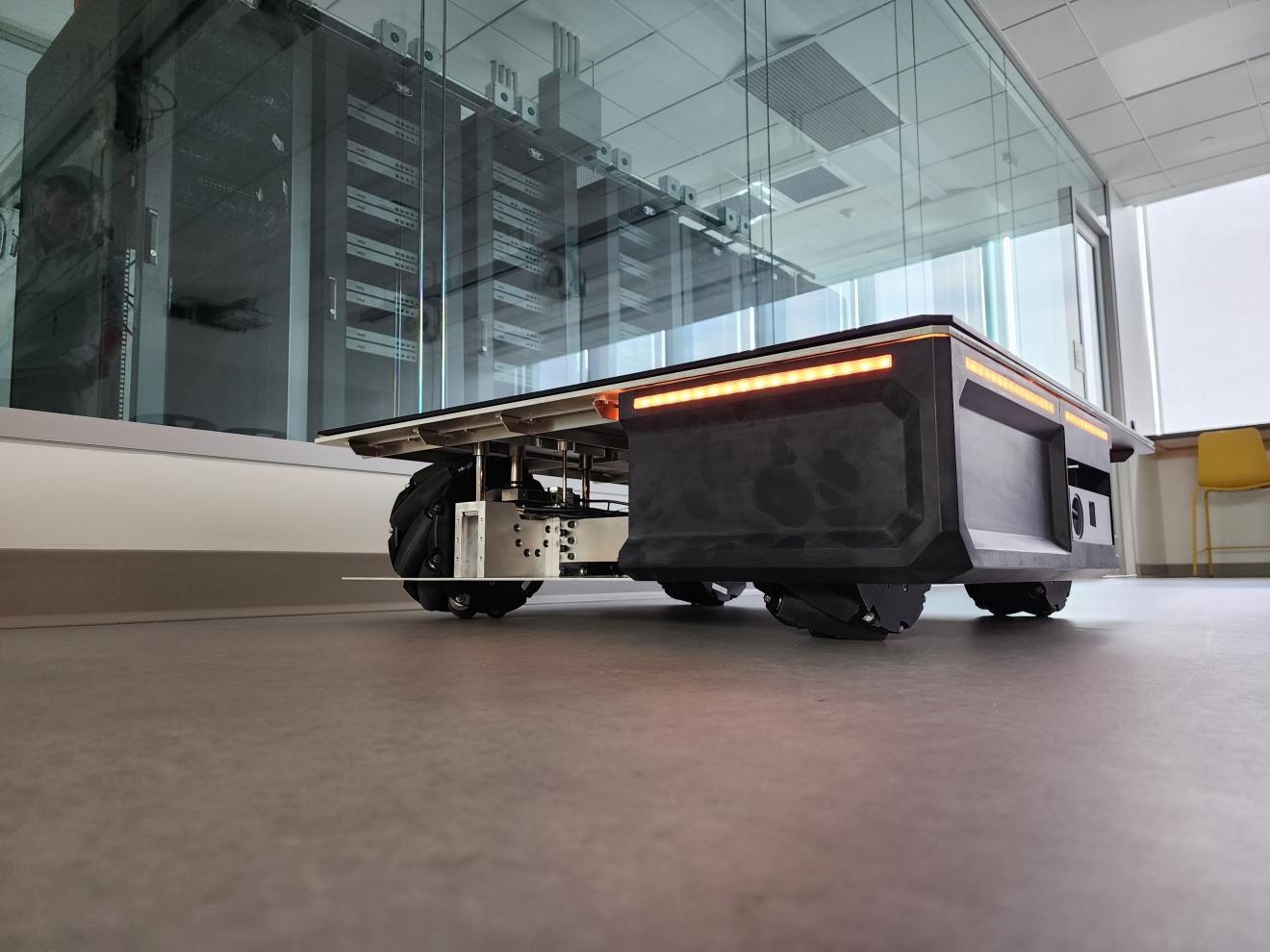 "Currently, goods will come into Boston and get shipped hours away to get sorted and stored, only to be brought back to where we are. With this system, we can have real urban logistics with smaller warehouses located where the people are and reduce all of that shipping," Santora said. 
To bring the project to life, Santora is partnering with the Wentworth community, providing students and professors a chance to work on a live robot that could have long-lasting effects on the rest of the world. A new, ever-evolving robotics lab on the top floor of the Center for Engineering, Innovation, and Sciences provides the space to make it all happen.  
Since we began in the fall of 2021, three generations of the Logic Pallet and its operating system have been developed at Wentworth with the help of over 20 students and nine professors. It is the forward thinking of young minds and their enthusiasm for working on projects that will shape the future that has put Logic at the forefront of Logistics Automation.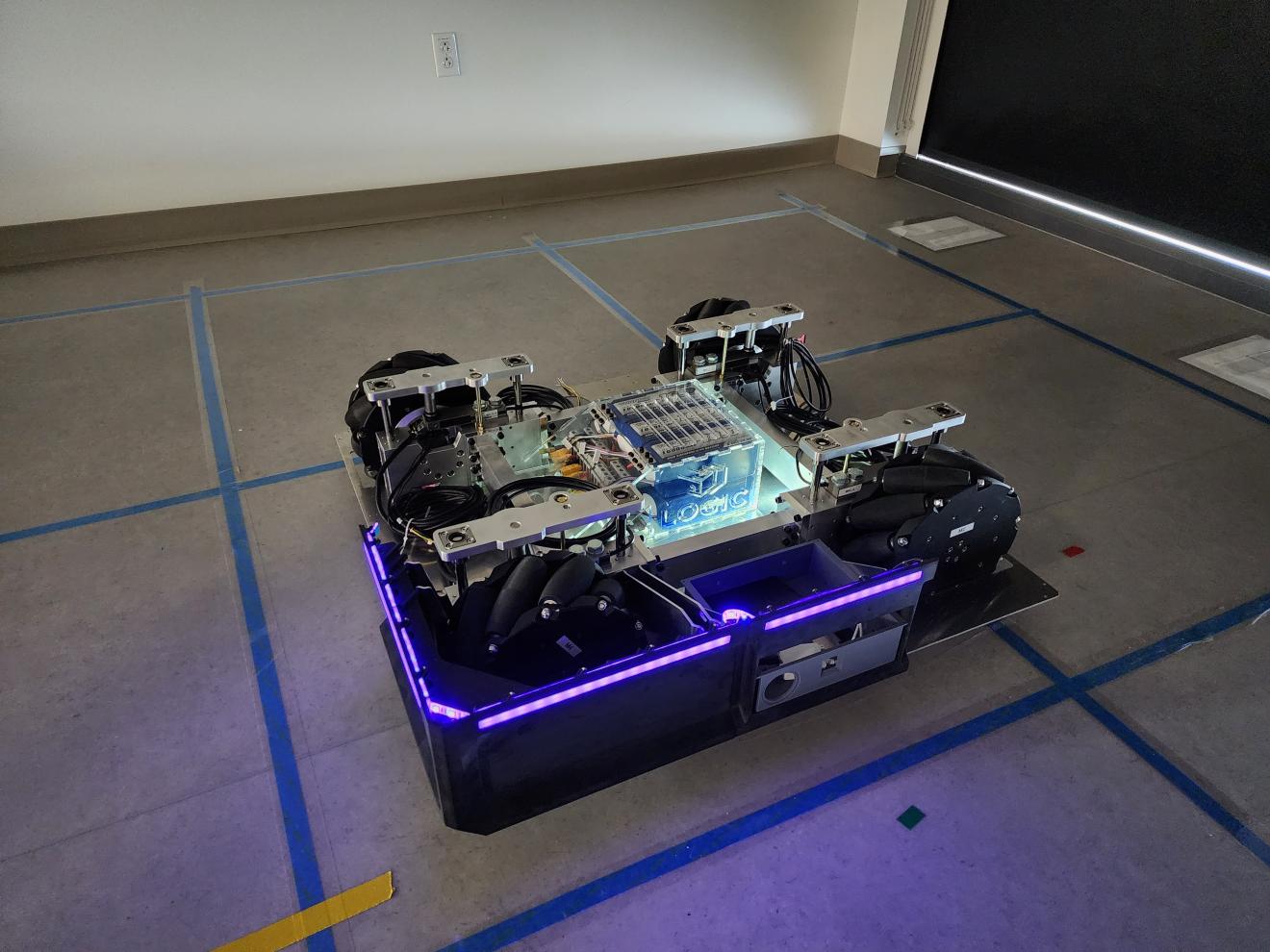 The project is truly an interdisciplinary one, with students and faculty from both the School of Engineering and School of Computing and Data Science taking part.  
"In this one project, there is a computer scientist, a mechanical engineer, and an electrical engineer working together with their students from even more majors talking about a robot that can be applied to so many different fields," said Computing and Data Science Dean Durga Suresh-Menon. "We are not a [university] where people are talking about things in theory. Everything is application." 
Students like Trey Pierce, Electromechanical Engineering '22, have worked on sensors for motion control and object avoidance. 
"My hope is that by the end I will have a great understanding of both electrical and mechanical systems and how they intertwine," said Pierce. "I'm getting exposed to new techniques and technology, new ideas. I think this can really expand my horizons as an up-and-coming engineer." 
Pierce is now a full-time employee and Project Manager at Logic.