We are grateful to you for your support of Wentworth's students and programs during this national health emergency. Thank you for thinking of our students. We hope you and your loved ones are safe and healthy. If you are able to, you may wish to consider making your gift online via our secure website.
If you have any questions, or if we can assist you in any way, please contact Crate Herbert. Thank you!
Give Online
Online giving is a simple and secure way to make an immediate impact at Wentworth.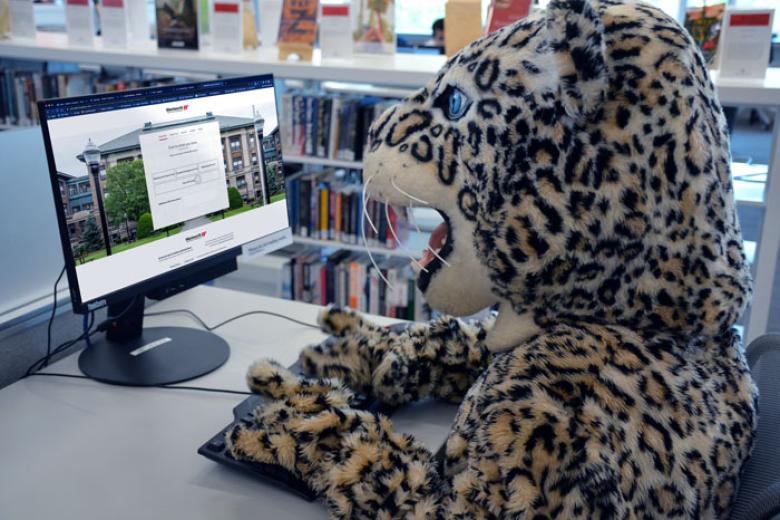 Types of Giving
The options below describe common types of giving. In addition, your gift can have an even greater impact if your (or your spouse's) company has a matching gift program. The impact of your support may be doubled or possibly tripled. Some companies also match gifts made by retirees.
Cash: Gifts can be made by personal check, through credit/debit transactions, cashier's checks, or money orders.
Pledge: Wentworth welcomes your gift through a formal statement of intention to make a gift to the Institute. With a pledge, you may complete your gift by making regular payments over time, allowing you to give more generously than you originally may have considered possible.
Securities: A gift of appreciated securities that you have held for more than one year is frequently the most economical way to give. You will be eligible to take a federal income tax deduction equal to the fair market value of the stock on the date of the gift for up to 30% of your adjusted gross income and will not have to recognize the appreciation as capital gain.
Closely Held Stock: A donation of your closely held stock can be a way for you to make a sizable charitable contribution while realizing valuable tax benefits.
Real Estate: Using real estate, such as your house, farm, or commercial property, to fund a gift allows you to preserve your cash assets and receive significant tax benefits.
Memorial/Honorary Gifts: A meaningful way to remember a friend or loved one, or honor someone special.
Procedure to Transfer Shares
If your securities reside in a brokerage account, ask your broker to transfer the specified shares electronically. You will need to make this request in writing.
Include in the letter to your broker the following information:
DTC Participant Number: 2803

DTC Participant Name: U.S. Bank N.A.

Agent Number: 26645 (U.S. Bank Trade Services)

Account Number: 001050993110

Account Name: Wentworth Institute of Technology - Gifts

Donor Name and Purpose

The number of shares you would like transferred
You may also specify the college, program, and/or fund to which you would like your gift directed. Send a copy of this letter to:
Crate Herbert, Vice President of Institutional Advancement
Office of Institutional Advancement
Wentworth Institute of Technology
550 Huntington Avenue, Boston, MA 02115
E: herbertc1@wit.edu
P: (617) 989-5351
If you or your brokers have questions about making an electronic gift of securities, please have your broker contact Crate Herbert at (617) 989-5351 for more information. You should not allow your broker to sell the securities and send us a check. If the broker does this, the tax advantages of making a gift of appreciated stock may be eliminated.
Procedure for Cash Transfer
For wire transfer instructions, please contact:
Crate Herbert, Vice President of Institutional Advancement
Office of Institutional Advancement
Wentworth Institute of Technology
550 Huntington Avenue, Boston, MA 02115
E: herbertc1@wit.edu
P: (617) 989-5351