Accelerate
Accelerate, Wentworth's Innovation and Entrepreneurship Center, is a place where the Wentworth community can test, learn, iterate, and build as they move their ideas forward.
Students, regardless of major, can bring their ideas to life, whether they're taking a classroom project to the next level, launching new ventures, or getting their own inventions off the ground. To help advance those ideas, Accelerate has staff, faculty, and experts from different disciplines ready to meet one-on-one, offer guidance, and share their own personal stories. The Center also offers a wide range of entrepreneurship and innovation workshops and events like the annual Pumpkin Innovation Challenge, the Rapid Pitch Competition, and the Accelerate Co-op for Entrepreneurs. Just walk in the door. Your input, ingenuity, and imagination are always welcome.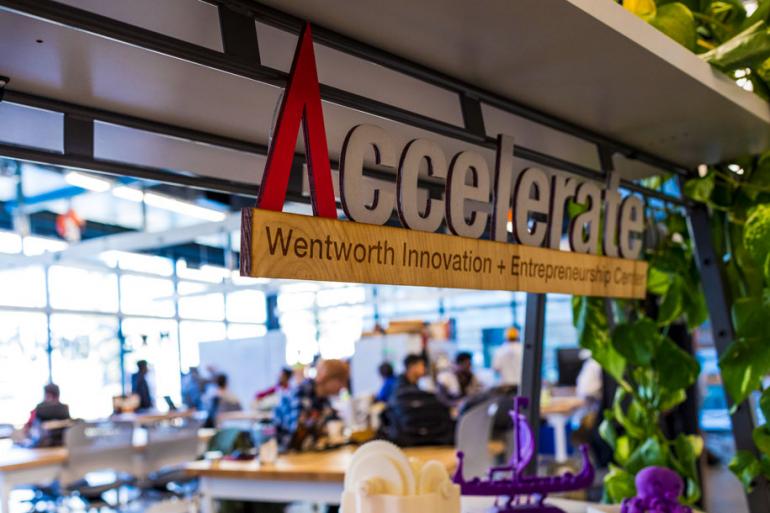 Student Programs
Accelerate is one of the few places on campus where all majors can come together and move their ideas forward. Whether you're a maker, an innovator, or an entrepreneur, we strive to create event, workshop, and co-op opportunities that will let you explore your interests and develop new skills. 
Making
Accelerate is a place where all students, regardless of major, can come and work on their projects. With a woodshop, laser cutter, 3D printing, sewing, photography and electronics equipment, ceramics wheels, a spray paint booth, and more, we're here to ensure that you have what you need to move your ideas forward.
View a full list of the tools and equipment that the makerspace has to offer.
Accelerate offers maker workshops to give students the opportunity to learn new skills and test out the different tools and equipment in the space. If we're not offering the specific workshop that you're looking for, reach out to Accelerate's Lab Technician to schedule a time to learn more about the tools and equipment you're interested in: lamt1@wit.edu.

Have a project in mind that you'd like to build? Students can sign up to meet with our makerspace Lab Technician, Tory Lam, to get assistance in designing and building.

Need some inspiration about what to build in the makerspace? Head over to our Instagram channel to check out our Maker Monday series. From 3D printed stamps to sewing pockets on shirts, these videos were created to help get you inspired!
 
Innovation
Pumpkin Innovation Challenge

Inspired by NASA's annual pumpkin carving competition, Accelerate presents Wentworth's Pumpkin Innovation Challenge! Teams of students will be given a pumpkin, three days, and the use of Accelerate's space, materials, and tools, to create the most innovative pumpkin that they can come up with! Winners are selected across two categories, mechanical and non-mechanical, and are chosen by a select group of expert judges. Winners receive a lifetime of bragging rights and their names up on a plaque for all to see!

Rapid prototyping is a key tool in moving your ideas forward. Learn fundamentals of design-thinking, why prototyping is so important in conveying your ideas, and then put it all into use by creating rapid prototypes of your own.

We love Legos. We love them even more when we get to send them down a 12 foot ramp! Join Accelerate and build a team to build Lego cars and see whose design goes the farthest off the ramp. Whether you have friends to bring and need a team to join, we'll make sure you have people to work with. Pro-tip, the teams that iterate the most usually win!
Team
The Accelerate team brings a wealth of knowledge to the table, with decades of experience in building businesses, coaching innovators and entrepreneurs, and designing new products and services with the end user in mind. We also love to inspire students to think beyond what's possible and support them as they test, iterate, explore, and grow. Read on to learn more about the people who work at Accelerate, either full time or in a mentorship role.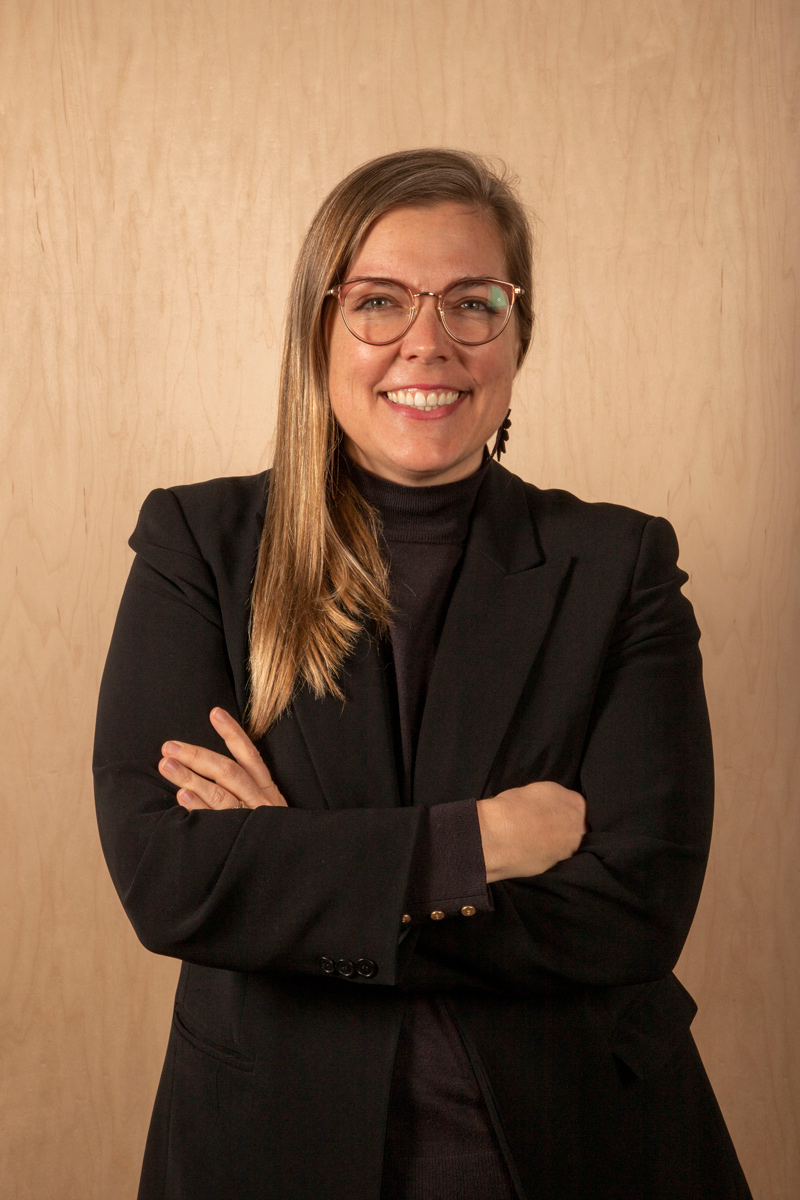 Ashley Lucas
Executive Director
Ashley has worked with hundreds of entrepreneurs after serving as a founder, a co-founder, and a venture accelerator director. After launching her own startup in 2010, she was recruited to co-lead a different startup called The Welcoming Committee, which offered national events and travel experiences. There she helped grow a Boston-based community of 2,000 into a membership base of 35,000 across ten cities. Four years later, she left to join the team at Babson College's Center for Women's Entrepreneurial Leadership (CWEL) where she ran the Women Innovating Now (WIN) Lab venture accelerator program. Now, she serves as the Executive Director of Accelerate, Wentworth's Innovation and Entrepreneurship Center.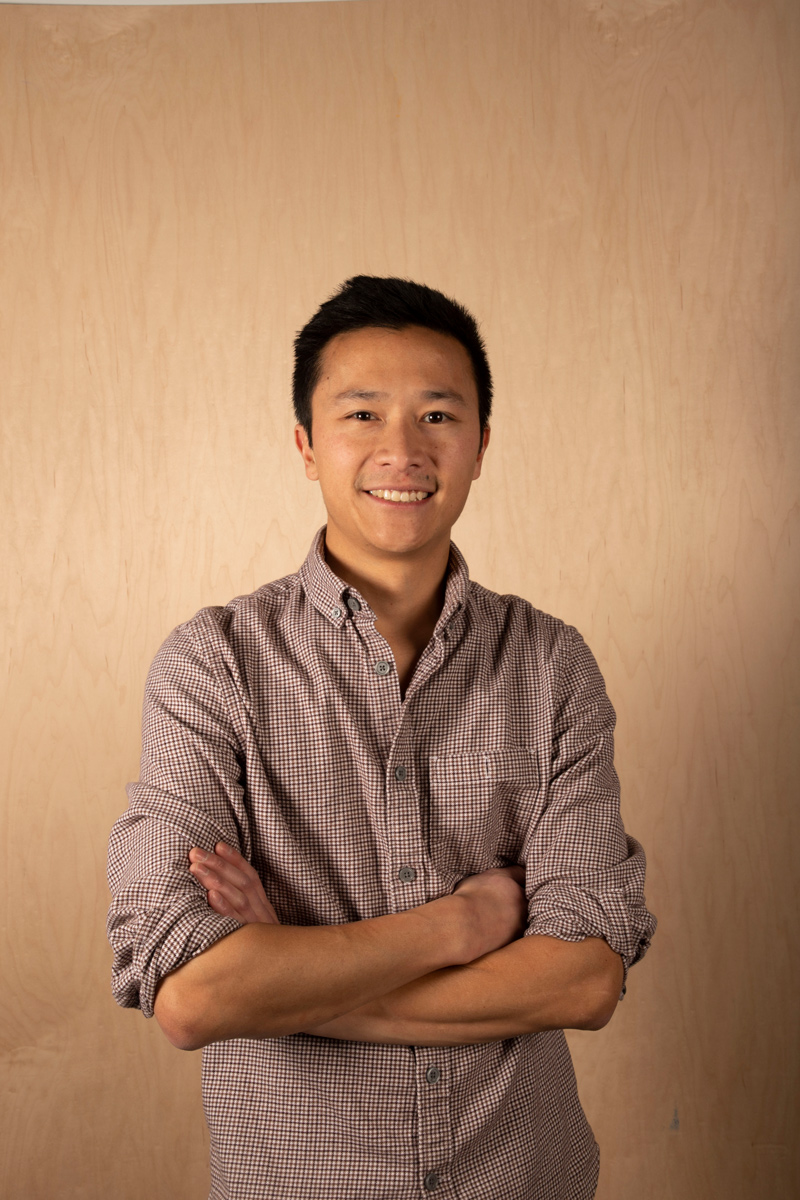 Tory Lam
Lab Technician
With the inability to sit still and love for all things work, Tory's years of industry experience ranges from Pharmacy Technician, Truck Dispatcher, Assistant Director, Freelance Architect, to Co-Founder for a Magazine company, Podcast, and Media Production Company. Graduating from Wentworth in 2014 with a degree in Architecture, Tory continues to utilize his hands-on and design skills as Accelerates Makerspace Lab Technician. When he isn't in the Makerspace, he enjoys traveling and exploring new countries. Tory has also sat on the Design Review Board for the town of Hull for the past 7 years. Between his education and the positions he has held, he has been a part of the Wentworth Community for over 13 years with the unique perspective of both student and employee.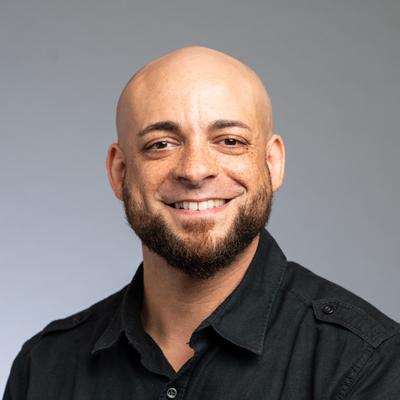 Dr. Adam Payne
Accelerate Faculty-in-Residence
Psychology of Leadership Faculty in the School of Sciences & Humanities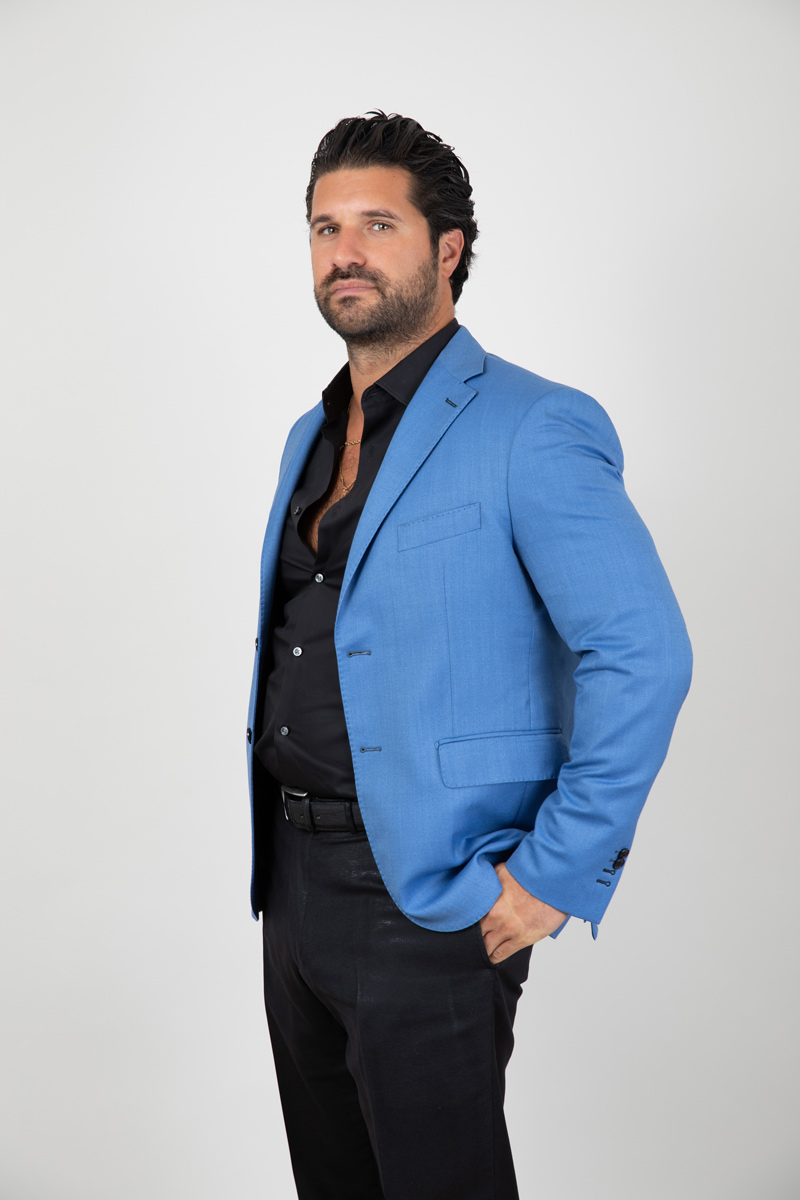 Michael Santora
Entrepreneur-in-Residence
Michael is the Founder and CEO of Logic, a Logistics Software and Automation developer accelerating fully automated warehouses and integrated autonomous transportation. Prior to Logic, Michael co-founded Crown Holdings, a New York City based real estate development company and served as its president. Concurrently he served as principal of the international architecture practice, SB+C where he led the Digital Twin and Advanced Technologies sectors. SB+C was formerly Crown Architecture, co-founded by Michael in 2008. Michael was a Presidential Academic Achievement Award Winner and graduated from Wentworth Institute of Technology in 2005 with a degree in architecture. Michael currently serves on Wentworth's Board of Trustees, was Wentworth's 2015 Alumni of the Year, and has most recently been named Wentworth's first Entrepreneur in Residence where he will help create corporate partnerships, drive interdisciplinary engagement and mentor rising entrepreneurs.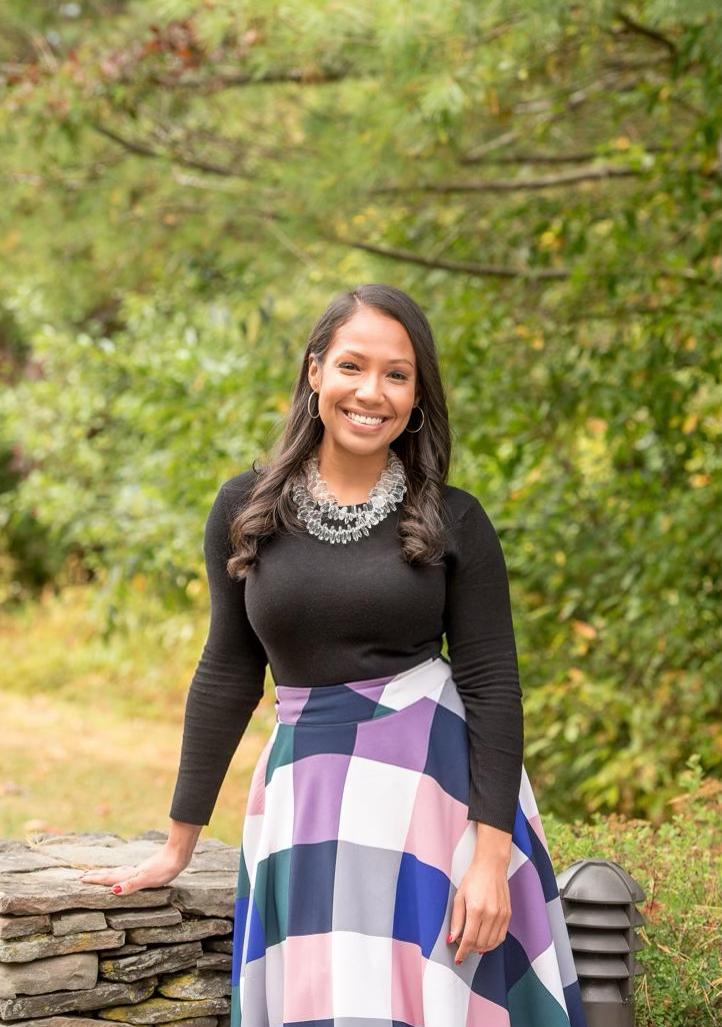 Melissa Castro
Startup Catalyst
Melissa Castro is Chief of Staff at Graffito SP, a Boston-based retail real estate advisory and investment firm that excels at the intersection of master planning, retail leasing, and branding. In her role she supports the Team by driving productivity, informing new business strategy and stewarding their DEI efforts. 
In and outside of work Melissa is particularly passionate about supporting and investing in founders whose backgrounds and expertise uniquely position them to create businesses in growth markets that improve the standard of living in diverse communities. She is the founder of La Conexión, where she offers consulting services to early-stage food and beverage companies. Most recently Melissa was the Director of Business Development at CommonWealth Kitchen, Greater Boston's food business accelerator. In this role, she worked with small businesses and entrepreneurs who are predominantly women, immigrants, and people of color. 
 
Calendar / Events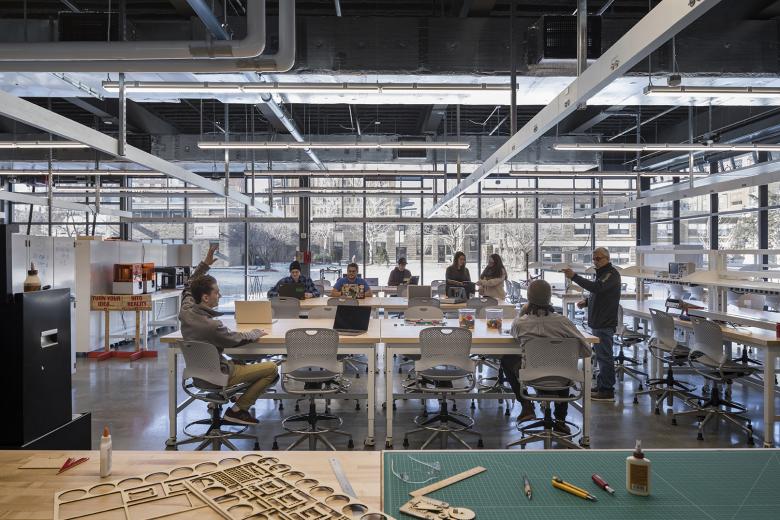 Attend Events
Accelerate is proud to host 60+ workshops and events each year, both in and out of the classroom. From practicing creativity and 3D modeling to a 6-part business series and a workshop on crowdfunding, we offer a wide range of experience for makers, innovators, and entrepreneurs.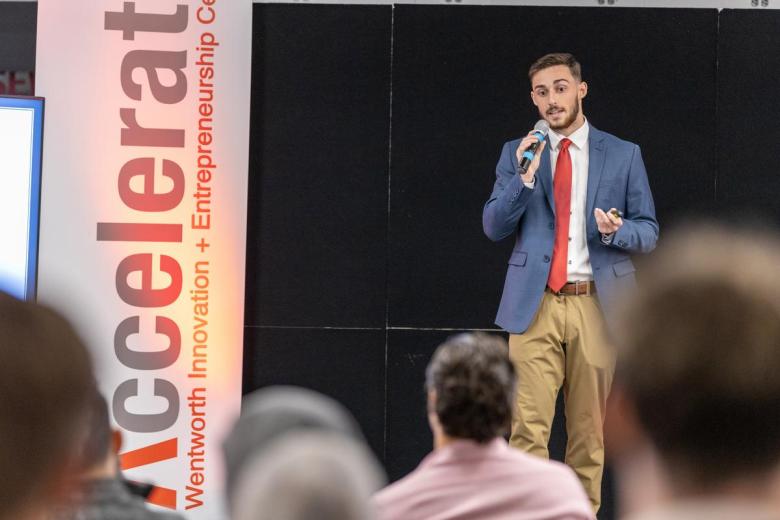 Your Events at Accelerate
Interested in hosting an event at Accelerate? We love to work with people and/or groups hosting events that align with Accelerate's entrepreneurship, innovation, and maker programming. We also strive to support programming that aims to create a positive social impact for students, faculty, and staff on campus.
 
Faculty & Staff Offerings
Accelerate works with faculty and staff to help them, and their students, move ideas forward and bring them to life. Whether inside the classroom or at our makerspace, we offer a wide range of activities and workshops for makers, innovators, and entrepreneurs. Keep reading to learn more.
While Accelerate primarily offers extra-curricular programming for students, we also partner with faculty to inspire creative, innovative, and entrepreneurial thinking through the development of various co-curricular activities. From creativity and design thinking to presenting with impact and rapid prototyping, we have a long list of workshops to choose from.

Faculty and Staff Maker Days

Each semester, when finals wrap up, the Accelerate team invites faculty and staff to sign up for three days of maker workshops! We'll show you how to use the laser cutter and woodshop, give you an introduction to 3D printing, and give you the chance to learn some new DIY skills with polymer clay and macrame.

Team Building Opportunities

Interested in bringing your team in to have some fun? Accelerate is happy to offer different workshops and events for you to think outside the box and encourage team building. One such offering is Accelerate's Lego Car Challenge, where teams join together and build a Lego car to launch off of a 12 foot ramp. While providing the opportunity to use creative thinking and teamwork, this challenge also underlines the importance of testing and iterating in order to get the best possible results. Interested? Reach out to Executive Director Ashley Lucas to start the conversation: lucasa1@wit.edu.
Tour Accelerate
Take a first person look at the Accelerate Innovation and Entrepreneurship Center at Wentworth.