Wentworth Institute of Technology provides students at the elementary, middle, and high school levels with the opportunity to explore educational opportunities in science, engineering or design. Our interactive programs provide a unique, hands-on and experiential opportunity to explore concepts in STEM and design that will igniting your future passions.
Boston's Premier Pre-college Program
ImpactLab is a summer pre-college program that gives you a head start on figuring out what you want to do with your life. Spend two weeks living on-campus and collaborating with new friends on STEM projects covering engineering, design, and science.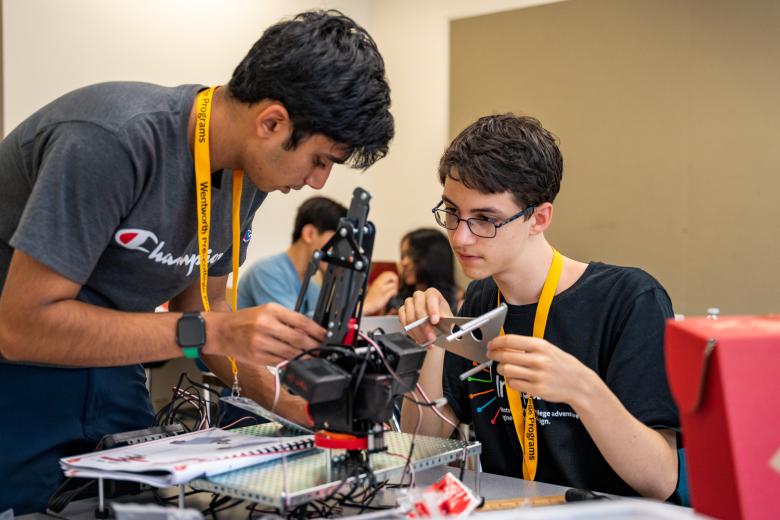 Explore Wentworth Pre-College
Get in Touch
We can't wait to get to know you. Contact our team with any questions you may have about Wentworth.