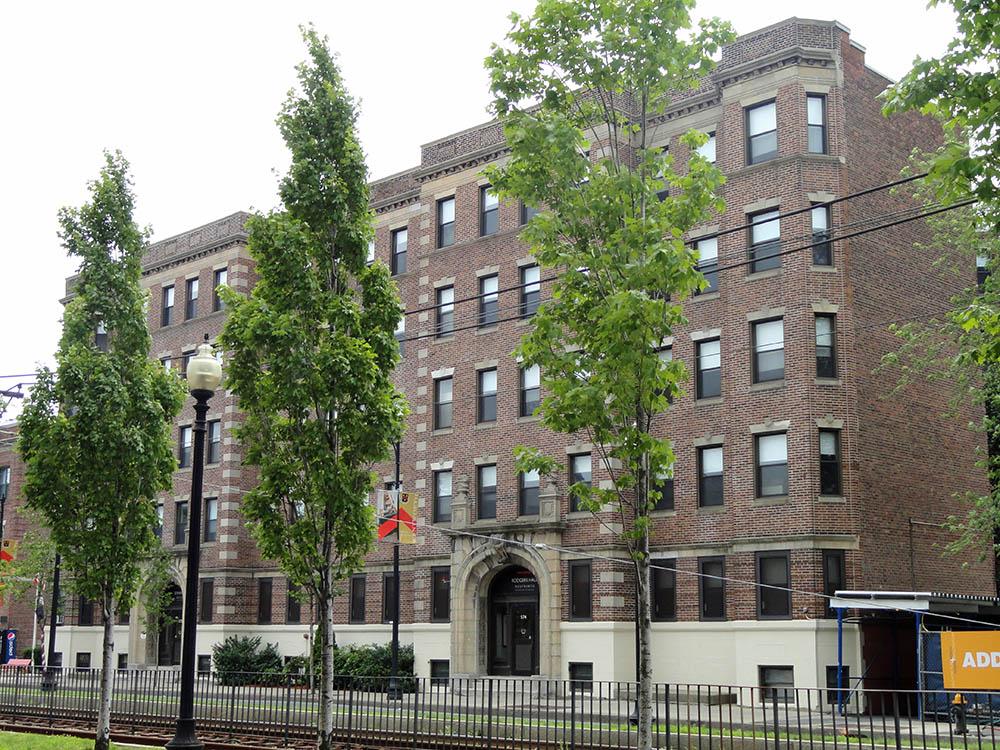 Comfortable Apartments in a Classic Building
Built in 1924, this unique five-story building is located on Huntington Avenue in the heart of the Wentworth campus—just a five-minute walk to the Museum of Fine Arts.
Bedrooms: Studio apartments for two people, or one-bedrooms for three people. A typical studio apartment includes a main room, a bathroom and a galley-style kitchen. The main room is furnished with a demountable bunk bed set, two desks, two desk chairs and two dressers. A typical one-bedroom apartment (for two or three students) consists of two 14' x 14' rooms. As in the studios, each student is provided with a bed, desk, desk chair, and dresser.
Amenities: Outside doors are secured by an electronic access system 24 hours a day. Internet/network connections are provided for every student, as well as Xfinity Internet television service.
Staffing: Edwards Hall is overseen by an assistant resident director who is supported by three resident assistants who live in the building.
For the 2022-2023 Academic Year, Edwards and Rodgers Hall will not be a part of the Wentworth residential community inventory.