COVID-19 News and Resources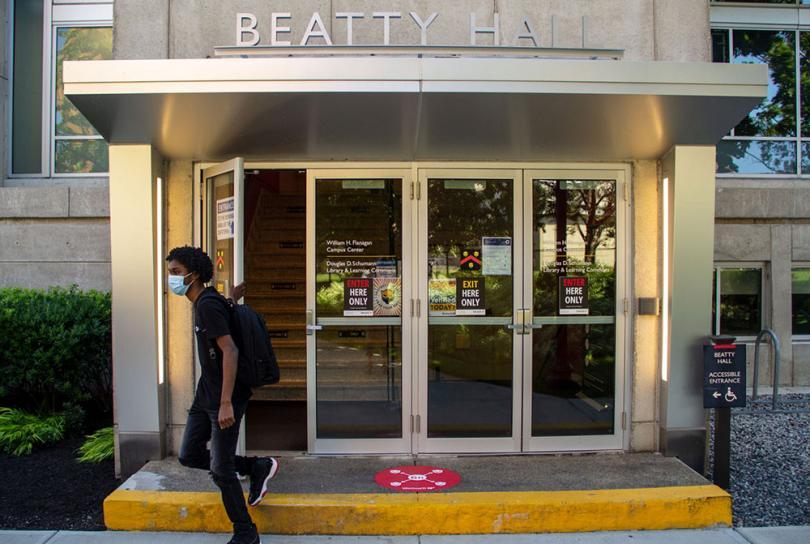 Update 1/13/22: 
As we finish this first week of remote classes, we're now well positioned and ready to start in-person classes next week on Tuesday, January 18. We can do this safely because of the strong public health protocols we've put into place.
As we prepare to reopen our campus for the Spring 2022 semester, Wentworth Institute of Technology is taking steps to create a safe environment for our community amid the rapid spread of the Omicron variant of COVID-19. By implementing these additional policies, we look forward to welcoming back students for another successful semester of in-person learning. This will require all of us to comply with enhanced safety protocols with the hope that conditions will improve over time. 
Vaccination and Booster Requirements
In order to keep maintain campus operations in a safe and effective way, Wentworth has required that all students who are living on campus or registered for classes or co-op, or coming to campus for activities, athletics, events, or any other kind of anticipated on-campus presence in the 2021-22 academic year to be fully vaccinated against COVID-19. This is to protect the health and safety of our entire university and the community that surrounds us, particularly those among us at increased risk for severe illness from the virus.
Public health experts advise that COVID-19 booster shots are critical to enhancing immunity and public health. Accordingly, Wentworth will require all students — who are eligible for the booster — to demonstrate that they have had the booster shot by January 18, 2022 (or within two weeks of when they become eligible during the Spring 2022 semester).
Additionally, in compliance with the City of Boston's "B Together" vaccine mandate issued on December 20, Wentworth will now require all Wentworth employees to be fully vaccinated for COVID-19 as well as to secure a booster vaccine when they become eligible. 
Indoor KN95 or N95 Mask Requirement
Masks will continue to be required in public indoor settings on the Wentworth campus. Given that cloth masks are considered largely ineffective in preventing the spread of the virus and the Omicron variant is highly transmissible, only appropriately fitting KN95 or N95 will be permitted. KN95 masks will be distributed at no cost at the Wentworth Testing Hub and will be available at other locations across campus.
This requirement does not apply to someone who is alone in an office space or within their own room or suite in the residence halls or when someone is eating or drinking.
Classes Delivered Remotely for One Week
Spring 2022 undergraduate and graduate classes will begin as scheduled on Monday, January 10, and will be delivered remotely during the first week of scheduled classes. Classes will take place on the same days and times scheduled. Faculty will contact students with instructions on how to participate in remote classes.
In-person instruction will now resume on Tuesday, January 18, following the observance of the Dr. Martin Luther King, Jr. holiday on Monday, January 17.
Weekly Surveillance Testing Requirements
Testing requirements for Wentworth community members have been updated as of January 2022.
Individuals who are unvaccinated due to an approved religious or medical exemption must test 2x per week.
Individuals who have not yet received their required booster shot must test 2x per week. After receiving a booster shot, individuals should continue to test twice a week for 14 days following the shot.
Individuals who are fully vaccinated AND have received their required booster shot more than 14 days ago must test 1x per week at a minimum. Individuals who are fully vaccinated and have received their required booster may elect to test twice per week.
Anyone who is symptomatic, regardless of vaccination and booster status, should contact the COVID-19 Team and schedule a test as soon as possible. If you are symptomatic, do not enter the testing hub. Symptomatic tests must be scheduled with the COVID-19 Team and are administered outside the testing hub. 
Wentworth plans are comparable to those of the other Colleges of the Fenway, institutions in our athletic conference, and all public universities in Massachusetts, as well as many other private universities in the region.
Please read through the information on the Vaccine Requirements page regarding this important decision. You can also find more in our COVID FAQS section. 
As always, we will continue to update you as we make further decisions based upon state and national guidelines. Please reach out to re-entry@wit.edu with any further questions you may have. 
Testing Hub Hours
Special COVID Testing Hub Schedule 1/3 - 1/9
Monday, January 3: 8AM - 5PM
Tuesday, January 4: 7AM - PM
Wednesday, January 5: 7AM - 8PM
Thursday, January 6: 7AM - 8PM
Friday, January 7: 7AM - 6PM
Saturday, January 8: 8AM - 5PM
Sunday, January 9: 8AM - 5PM
Regular Hub Hours:
Monday: 7PM - 7PM
Tuesday - Thursday: 7AM - 8PM
Friday: 8AM - 5PM
Saturday: 8AM - 5PM
Sunday: CLOSED
Questions to c19team@wit.edu, (617) 989-4019, or see Frequently Asked Questions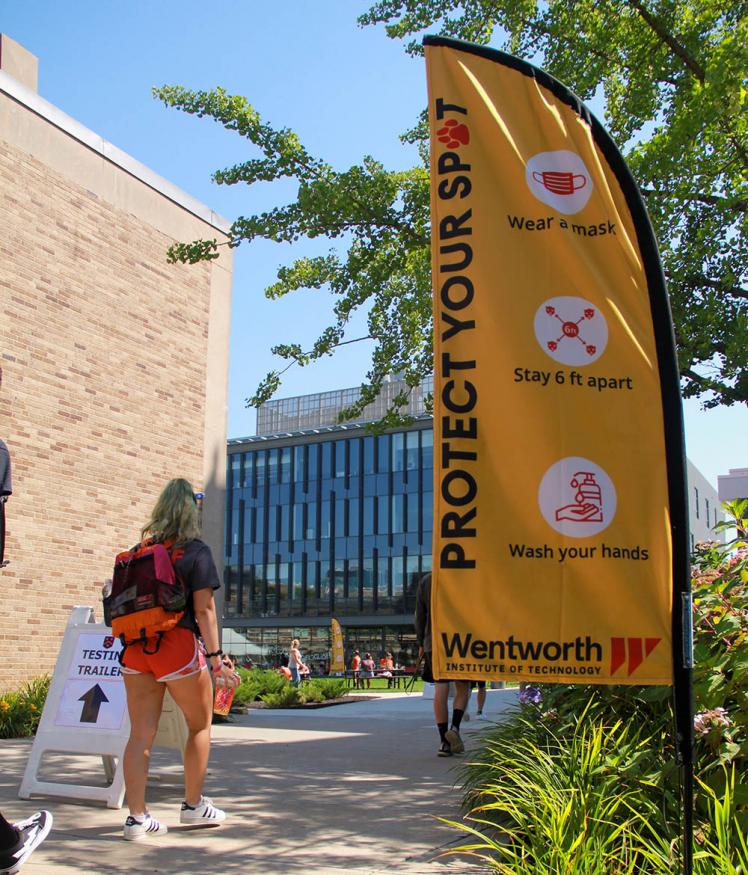 COVID-19 Higher Education Control Plans