COVID-19 News and Resources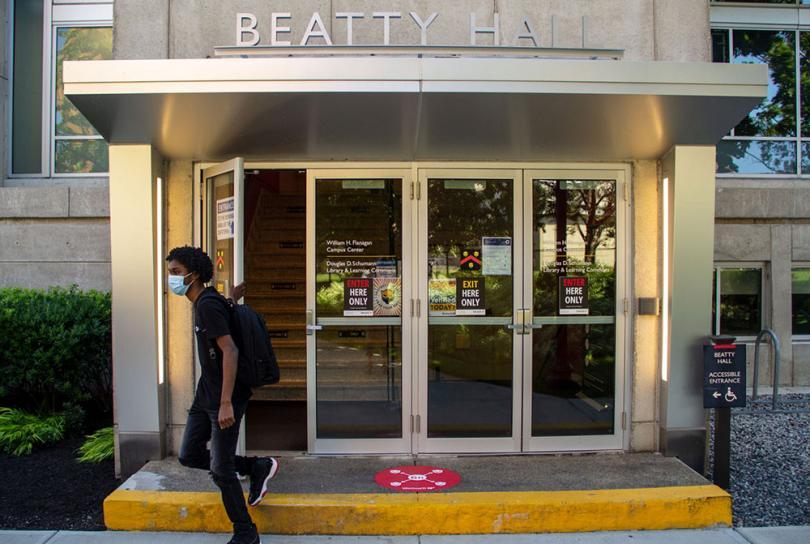 At Wentworth, we are committed to providing a high quality, hands-on education as safely as possible. During the last year, implementing protocols such as twice-weekly surveillance testing and rapid contact tracing enabled our students to return to campus (including for recent in-person commencement ceremonies) and engage in-person instruction with faculty while mitigating the transmission of the COVID-19 virus. 
Based on the declining number of positive cases in the region and locally, as well as changes in CDC guidelines, Wentworth has announced a few important updates, effective May 24: 
Wentworth now does not require that face coverings be worn in outdoor spaces on campus. Everyone (regardless of vaccine status) is still required to wear face coverings within all indoor campus spaces. The only exceptions to the indoor mask requirement are when one is inside residence hall bedrooms and suites, eating, participating in approved indoor athletics, or participating in virtual meetings within a single occupant space.  

Surveillance testing has been reduced to once per week. Testing is still required for all students, faculty, staff, and vendors studying, living, or working on campus this summer and applies to both unvaccinated and vaccinated persons. Symptom monitoring should continue and be reported daily via the CoVerified app. 

Wentworth will host a COVID-19 vaccination clinic (Pfizer vaccine) on Wednesday, June 16th, from 11:00 am – 2:00 pm in the tent on the Quad. The clinic, which will be operated by Pelmeds, is open to Wentworth students as well as staff, faculty, and their families — including children ages 12 and older. Pre-register for your June 16th vaccination appointment. 
We're excited as we plan for a vibrant and engaging fall semester with you, and we want to share the latest news with you as it becomes available. In order to plan a full return to campus this fall, we are requiring all students to be fully vaccinated by Aug. 14. These plans are comparable to those of the other Colleges of the Fenway, institutions in our athletic conference, and all public universities in Massachusetts, as well as many other private universities in the region. 
Please read through the information on the Vaccine Requirements page regarding this important decision. You can also find more in our COVID FAQS section. 
As always, we will continue to update you as we make further decisions based upon state and national guidelines. Please reach out to re-entry@wit.edu with any further questions you may have.