COVID-19 News and Resources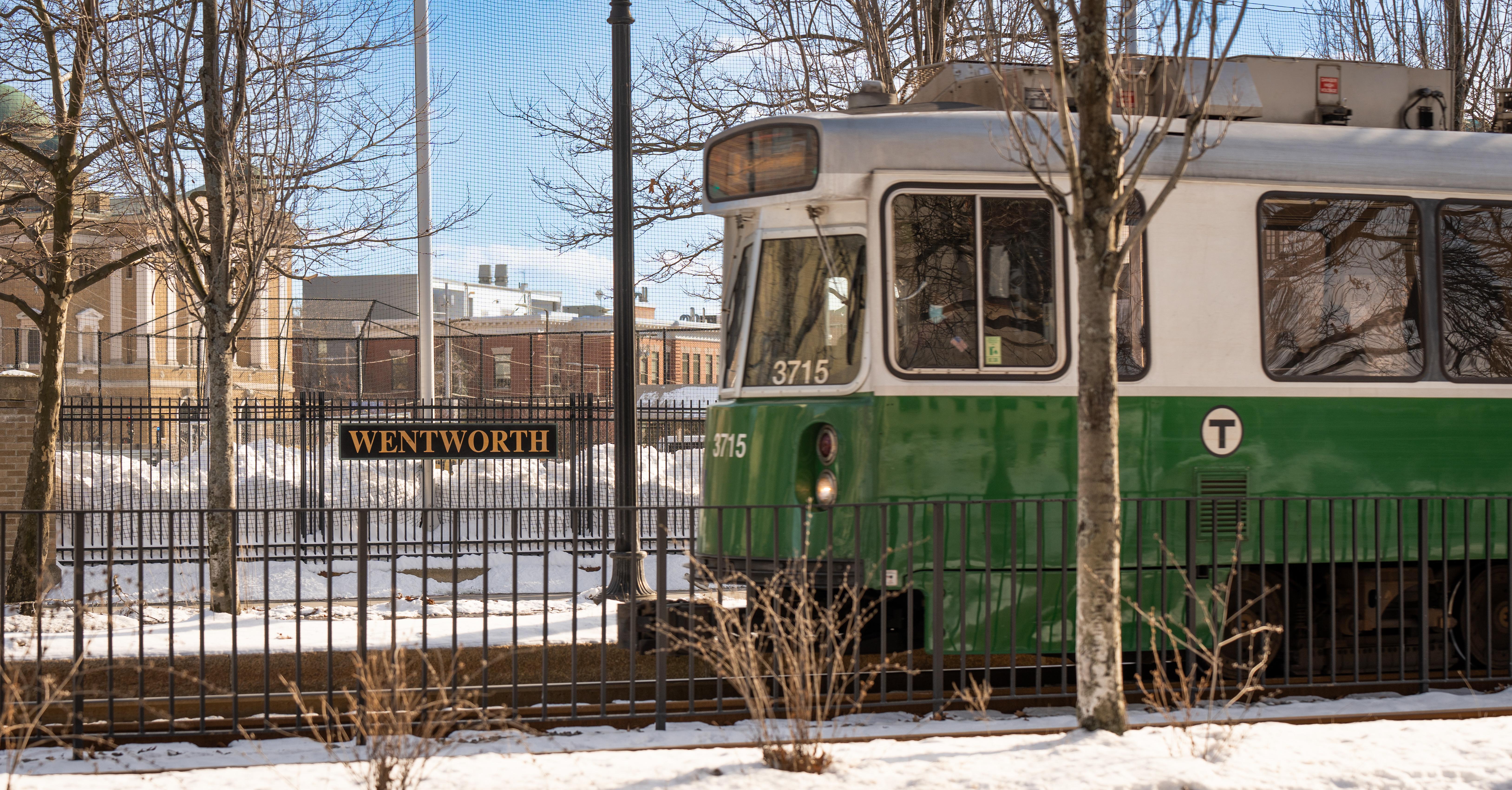 Update 01/06/2023:
Spring 2023 COVID-19 Requirements
As we return to campus for Spring Semester, Wentworth Institute of Technology will continue to strive to maintain a healthy campus community by making decisions that are guided first and foremost by our concern for the safety, health, and welfare of our Wentworth community, and by the sense of responsibility we all shared through the doctrine of social solidarity. Now, entering Spring 2023 semester, we've transitioned away from a critical incident response pandemic mindset into a model that more closely resembles normal operations. In large part, the health of our campus community relies on everyone taking responsibility not only for their own health, but for the health of those around them.
As long as COVID-19 is still present in our daily lives, we must be ready to respond to the ever-changing landscape that COVID-19 and its multiple variants present. To ensure Wentworth is prepared, we will retain our ability to adapt to the ebb and flow of changing conditions.
Following are highlights of our 2022-23 COVID-19 Campus Plan. The protocols outlined here may change as the virus and public health recommendations evolve. Wentworth will continue to make decisions in the best interest of the health and safety of our campus, with the guidance of local, state, and federal agencies as well as with our own medical and environmental health and safety experts.
In our current response model, individuals have responsibility for and are empowered to make mitigation and risk-based decisions depending on their personal circumstances. Everyone will assume personal responsibility for self-monitoring exposure and symptoms and arranging for testing. We will continue to require faculty, staff and students to notify the COVID-19 Team of positive COVID diagnoses. Individuals testing positive should submit positive test results to Wentworth via CoVerified, enabling us to track and manage cases.
Key Requirements
Anyone who is not feeling well or experiencing symptoms of COVID-19 should access COVID-19 testing, remain at home and not come to campus/attend in-person class. The Wentworth community, including supervisors and faculty should support those who may need to stay away from campus.
If you test positive for COVID-19, you should upload your positive test to CoVerified to allow the COVID-19 Team to apply proper isolation and immunity protocols to each case. Those testing positive will be required to isolate consistent with CDC guidance.
Core COVID-19 Policies
Vaccination Policy
Wentworth requires all students, faculty, and staff to be fully vaccinated and boosted against COVID-19. 
Student Vaccinations:

All students living on campus or registered for classes or co-op, or coming to campus for activities, athletics, events, or any other kind of anticipated on-campus presence must be fully vaccinated and receive a booster against COVID-19 or have an approved exemption.
Students must upload proof of their vaccination record through an electronic portal system. Wentworth is using CastleBranch, an independent compliance company working with many colleges and universities, to provide a HIPPA-compliant, vaccine portal. For more information visit the Wentworth Immunizations website.
Testing
Wentworth has suspended its campus COVID-19 testing program.
Symptomatic students can obtain tests through Optum Student Health if necessary. Students must make an appointment by calling 617-879-5220.
Students without symptoms but seeking COVID-19 testing are advised to purchase rapid test kits through their local pharmacy. (See below for more information on access to testing.)
Symptomatic Faculty and Staff should contact their medical professional for testing and guidance.
Anyone who is not symptomatic but may still want or need testing must acquire their own tests. For information on how to access testing, please see the section below on Access to Testing.
Individuals testing positive, will be required to submit positive test results to Wentworth via CoVerified. Wentworth will now collect positive test results through CoVerified, enabling us to track and manage cases.
Regardless of vaccination status, anyone who is identified as a close contact will be required to wear a mask for 10 days whenever they are around others, should monitor symptoms closely and will be asked to test on day six after exposure.
CoVerified
We ask that everyone coming to campus activate their CoVerified account and set their status to in-person. We no longer require daily reporting on CoVerified.
CoVerified will still be used to track positive cases and close contacts reported to us.
Positive test results can be uploaded directly to CoVerified. Anyone uploading a positive test result will have the latest CDC guidance applied to their case and will be restricted during the required period of isolation.
Isolation
Wentworth requires all faculty, staff, students and on-campus vendors to follow all relevant CDC guidelines on isolation.
Residential students testing positive are encouraged to go home or isolate off-campus. Wentworth will not provide separate isolation space to residential students. Those who cannot go home will be expected to isolate in their rooms. Residential students in isolation may only leave their room to pick-up food or to go to a medical appointment.
Students in isolation will be required to notify their faculty directly when they are in isolation.
After Exposure to COVID-19
Regardless of vaccination status, roommates and close contacts of someone who is COVID-19 positive are expected to follow the CDC guidance. Specifically, you can continue day-to-day activities, do not need to complete a confined quarantine, but must:
wear a high-quality mask around others for 10 full days,
monitor symptoms closely and
test on day 6 after your last contact with a positive case.
Masking Policy
Wentworth is mask optional in all indoor spaces, with the exception of:
Individuals who are unvaccinated, or who are eligible for their booster but have not received it yet.
Individuals in isolation for the duration of the isolation protocol.
All close contacts for the 10 days after an exposure.
When visiting Optum Student Health Services.
We ask everyone to respect and support those who wish to continue to mask.
We also strongly recommend masking for anyone who is immunocompromised, over the age of 75, or for those who live and/or work closely with others who are immunocompromised or over the age of 75.
Visitor Policy
Visitors and guests are encouraged to be fully vaccinated or have a negative test result from the last week.
Questions?
If you have questions about Wentworth's COVID-19 Policies, please reach out to the COVID-19 Team at C19team@wit.edu.
Students with questions about uploading vaccination documentation should contact the Immunizations team at immunizations@wit.edu.
Access to Testing
COVID-19 Testing is available from a multitude of sources. The following information should help provide you with the opportunity to access the testing you need.
Through Wentworth Student Health Plan through UnitedHealthCare Student Resources
Students enrolled in Wentworth's Student Health Plan can be reimbursed for FDA authorized or approved over-the-counter (OTC) at-home COVID-19 diagnostic tests without a doctor's prescription. This at-home COVID-19 test benefit includes up to 8 tests per member per calendar month. Information can be found by visiting the UnitedHealthCare Student Resources website. A brief description of the benefit is as follows:
Beginning January 15, 2022, UnitedHealthcare (UHCSR) will cover health plan members' FDA authorized or approved over-the-counter (OTC) at-home COVID-19 diagnostic tests without a doctor's prescription. This at-home COVID-19 test benefit includes up to 8 tests per member per calendar month.
If you are a UHCSR member with an OptumRx logo displayed on your member ID card, you can now receive reimbursement for an OTC at-home COVID-19 test. You may do this in two ways:

Visit an in-store pharmacy counter at one of UnitedHealthcare's Preferred Retailers for OTC at-home COVID-19 tests: To get OTC at-home COVID-19 test(s) at no upfront cost, you must make your purchase at a UHCSR Preferred Retailer — and be sure you bring your member ID card with you.
Visit any other in-store or online retailer: You may submit a receipt for reimbursement online at uhcsr.com/My Account along with the completion of a reimbursement form.

Maximum reimbursement of up to $12 per test
Many COVID-19 tests are sold as a 2-pack kit (up to $12 for each test) and would be reimbursed at a maximum of up to $24 per kit.
Through Employee Health Plan with Tufts Health Plans
Members must fill out a Member Reimbursement Form for COVID-19 At-home Tests to be reimbursed for over-the-counter COVID-19 at-home tests. Only at-home tests that have an Emergency Use Authorization (EUA) from the FDA are eligible for reimbursement.
Local Testing Sites
Testing for Coronavirus Disease 2019 (COVID-19) is widely available in Massachusetts. Find a testing location near you by using the state's test finder tool: https://www.mass.gov/info-details/find-a-covid-19-test
COVID-19 Higher Education Control Plans