COVID-19 News and Resources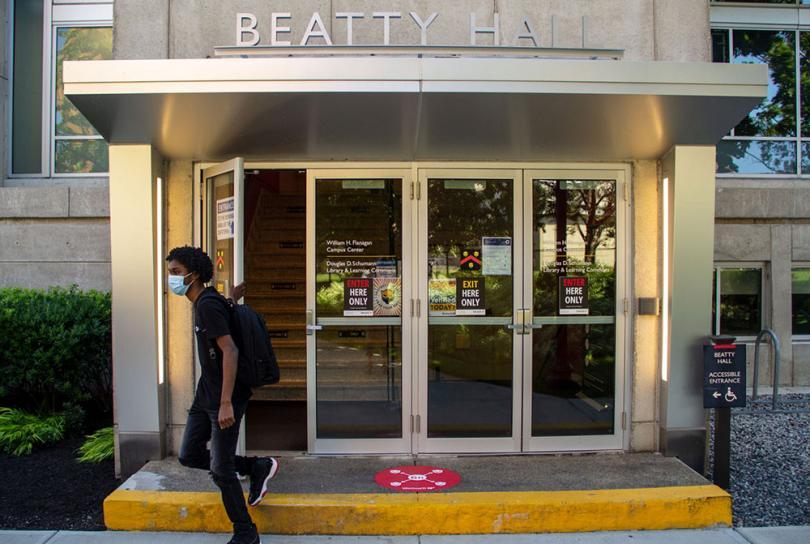 At Wentworth, we are committed to providing a high quality, hands-on education as safely as possible. Beginning last year, implementing protocols such as weekly surveillance testing and rapid contact tracing enabled our students to return to campus (including for in-person commencement ceremonies) and engage in-person instruction with faculty while mitigating the transmission of the COVID-19 virus. 
Temporary Reinstatement of Masking Requirement for Everyone
Effective August 23, 2021, Wentworth is temporarily reinstating an indoor face covering requirement for everyone regardless of vaccination status. Wentworth is taking this precautionary step to mitigate the potential impacts of the highly transmissible COVID-19 Delta variant as the University prepares to welcome students from several states and international locations in the coming weeks. This measure will help ensure a safer student move-in process and smoother start to the fall semester classes as Wentworth resumes a vibrant and fully in-person academic and student experience. This requirement does not apply to someone who is alone in an office space or within their own room or suite in the residence halls or when someone is eating or drinking.
Unvaccinated Persons Must Continue to Wear Masks Indoors
Anyone who is not fully vaccinated, regardless of the reason, is required to continue masking indoors, in alignment with guidance from the public health agencies. A person is considered fully vaccinated when they have received all recommended doses of a World Health Organization accepted COVID-19 vaccine and more than 14 days have passed since receipt of the final dose.
Mask Locations Regardless of Vaccination Status
Massachusetts guidance still requires masks (regardless of vaccination status) in certain places, such as on public transportation and in health care, vaccination, and childcare settings.
At Wentworth, all individuals must continue to wear face coverings in:
The Optum Student Health Services
The COVID-19 Testing Trailer
Athletic Training Facilities
There may be future indoor campus events where masking will be required. We will evaluate when this may be necessary and communicate it.
Weekly Surveillance Testing and Daily Symptom Monitoring Continues
Wentworth will continue to require weekly surveillance testing and daily symptom monitoring of anyone coming to campus, regardless of vaccination status. We will evaluate these requirements into the fall and will make decisions based on the best interest of campus health and safety. With the emergence of the highly contagious Delta variant, we must remain vigilant about the continued presence of the virus and work together to minimize its impact.
Please be aware that masking requirements will vary in different off-campus locations depending upon whether individual businesses require masking. It is recommended that you always carry a face covering with you so that you are able to adapt to different settings.
We're excited as we plan for a vibrant and engaging fall semester with you, and we want to share the latest news with you as it becomes available. In order to plan a full return to campus this fall, we are requiring all students to be fully vaccinated upon your return to campus. These plans are comparable to those of the other Colleges of the Fenway, institutions in our athletic conference, and all public universities in Massachusetts, as well as many other private universities in the region.
Please read through the information on the Vaccine Requirements page regarding this important decision. You can also find more in our COVID FAQS section. 
As always, we will continue to update you as we make further decisions based upon state and national guidelines. Please reach out to re-entry@wit.edu with any further questions you may have.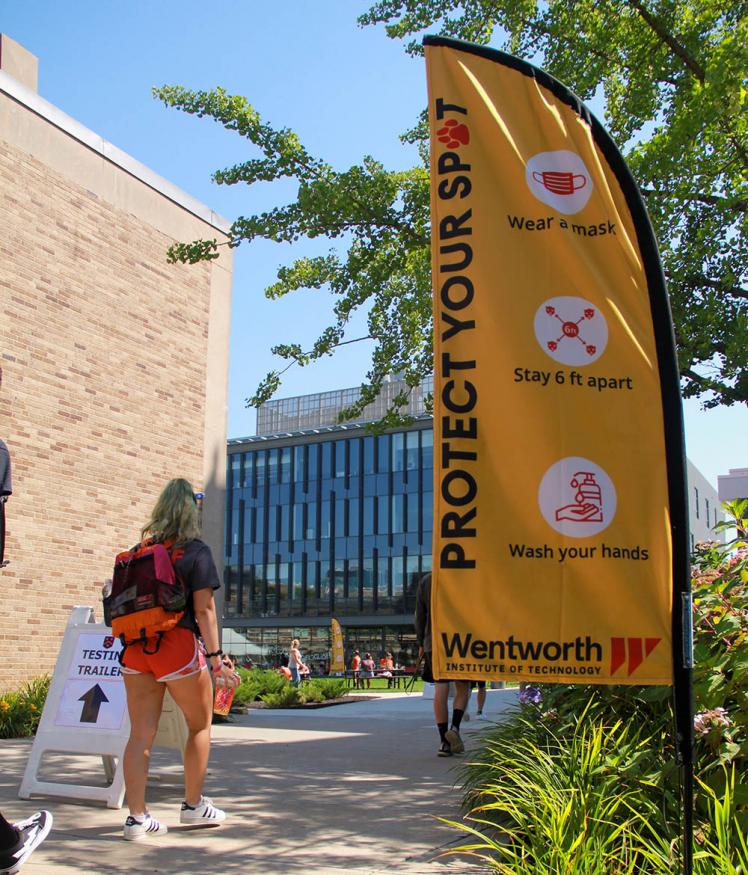 COVID-19 Higher Education Control Plans