COVID-19: Campus testing continues; planning for summer, fall underway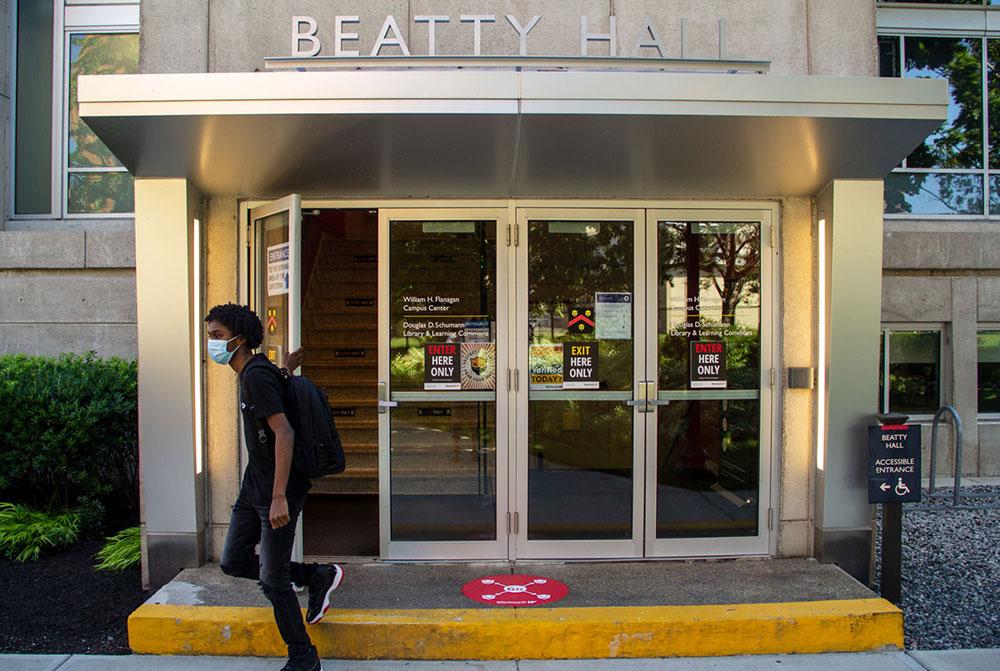 As the massive vaccination process picks up momentum around the country, Wentworth continues to test and monitor COVID-19 infection/exposure levels nationally, in Massachusetts, in Boston and on campus.
Planning for the Summer 2021 and Fall 2021 semesters is fully underway. Wentworth's COVID-19 dashboard shows that the university's positivity rate remains very low (.10% seven-day average). Given an anticipated steady decline in COVID-19 positivity rates at the state and national level, and increased vaccination rates, the administration said it is confident at this point in its ability to restore the full educational experience on campus.
Summer and Fall Housing Registration Began March 1. See details. 
The plan is for most classes to transition to in-person learning beginning this summer and then continuing into the fall semester with a full return to in-person learning. The fall course schedule will be available on March 22.
Wentworth started the Spring 2021 Semester with all classes in an online modality on Jan. 19, 2021, and began on-campus learning on Feb. 1, 2021 for students who elected to be on campus.
For the Spring 2021 Semester, students' housing and meal plans were prorated according to the number of weeks they would be residing on campus, based on that delayed move-in schedule. Credits or refunds were issued at the beginning of the semester.
Please reach out with questions you may have to re-entry@wit.edu.