COVID-19 News and Resources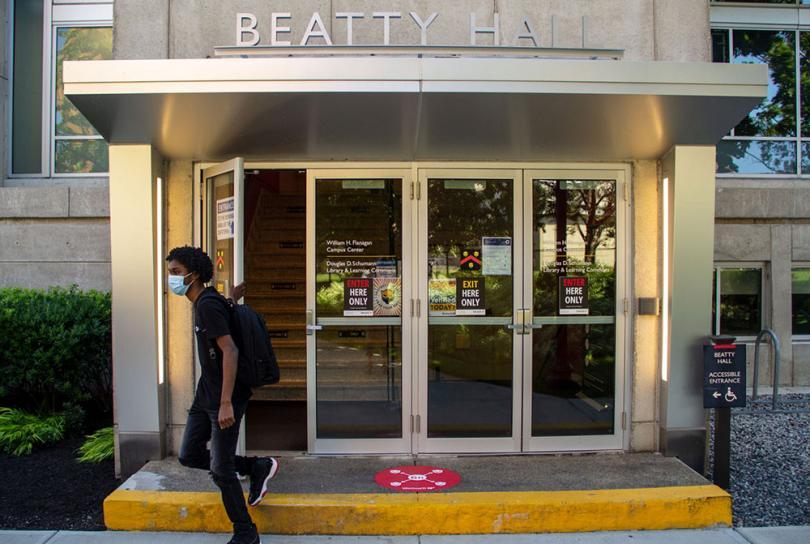 Update 7/27/2022:
Important COVID-19 Testing Update
The COVID-19 team decided to make this change in the testing program after careful consideration of several factors, including the nature of the most recent COVID-19 variants, our campus's high vaccination rates, and the availability of reliable over-the-counter testing kits. Significant administrative, operational, and financial costs associated with this initiative now outweigh the benefits of maintaining a campus testing surveillance program. Wentworth's approach is consistent with other colleges and universities who have either already moved away or expressed the intention to shift away from a surveillance testing program.
Over the course of the next several weeks, leading into the fall semester, Wentworth will transition from a critical incident pandemic response mindset towards a model that more closely resembles normal operations. This transition will include Wentworth shifting away from enforcing protocols to individuals assuming responsibility, whenever reasonable and where the health and safety of our community are not compromised. Individuals will have responsibility for and will be empowered to make mitigation and risk-based decisions depending on their personal circumstances. Everyone will assume personal responsibility for self-monitoring exposure and symptoms and arranging for testing. More information on these changes will be provided soon.
Reporting Positive Tests
Anyone testing positive is still required to notify the COVID-19 Team at C19team@wit.edu and will be required to complete an isolation period consistent with the CDC Quarantine and Isolation Calculator. We will now collect positive test results through CoVerified, enabling us to track and manage cases appropriately.
Information on Obtaining COVID-19 Tests
Symptomatic students can obtain tests through Optum Student Health when necessary.
Symptomatic Faculty and Staff should contact their medical professional for testing and guidance.
Reliable over-the-counter testing is widely available for those who need it or may want it (see below). Health insurers and group health plans, including our student health plan with UnitedHealthCare Student Resources, and our employee health plan through Tufts Health Plan, are now required to cover the cost of FDA-authorized or approved over-the-counter (OTC) at-home COVID-19 tests purchased on or after Jan. 15, 2022. Some pharmacies, like CVS, may help customers handle the reimbursement process for over-the-counter tests purchased in their stores.
Testing for Coronavirus Disease 2019 (COVID-19) is widely available in Massachusetts. Find a testing location near you by using the state's test finder tool.
Thank you for your continued and sustained efforts throughout the pandemic to both safeguard your health and the health of those in our community. Your resilience throughout and your willingness to adapt to a changing public health environment have been tremendous. We appreciate all you have and continue to do to make this an incredible community.
COVID-19 Higher Education Control Plans