Intermediate Project Management
In the
Intermediate Project Management at Wentworth Institute of Technology is designed to take your project management skills to the next level. You will learn to effectively lead complex projects and teams. Seven interactive modules will cover topics including managing communication strategy, team issues, network diagrams, cost and risk analysis, and troubled projects. The workshop concludes with the delivery of a final presentation, where you will apply your learnings to your unique project challenge.
Now enrolling:
Begin this self-paced, online Wentworth course on the date that works you! 
General WIT applicants may enroll via our partners at the Associate Builders and Contractors of Massachusetts or New Hampshire/Vermont. 
Enroll Now (via ABC MA)
Enroll Now (via ABC NH/VT)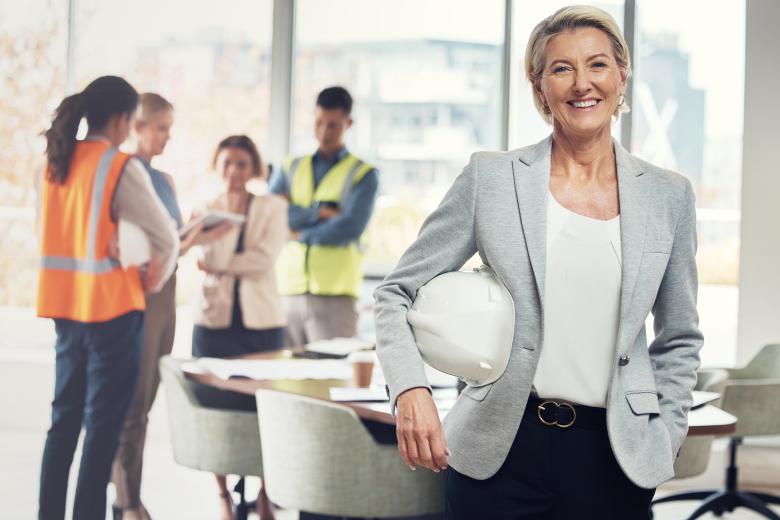 Format

Online | Self-Paced | Interactive

Students complete a sequence of online modules at their own pace, as their schedule permits. Each module may include assigned readings or media, online quizzes, discussion boards, and more. The instructor will guide you through the course, provide feedback, and assessments of your learning.  

Time Commitment

7-Weeks | 35 Hours

You can expect to commit up to approximately five (5) hours per week on readings, exercises, and assignments.

Schedule

Flexible (Up to 10-Weeks)

This course offers continuous enrollment. You will begin the course when you are ready and have ten weeks to complete the seven modules required to earn your certificate. 

Module Overview & Learning Outcomes

In this course, you will complete a sequence of seven online modules. Each module may include assigned readings or media, online quizzes, discussion boards, and more. The instructor will guide you through the course, providing feedback, and assessments of learning.

Module 1 | Managing Communications

Learn managerial communication strategies to examine organizational exchanges that can potentially impact the entire project. Study and understand the interpersonal and small group communication skills required to achieve overall goals.

Learning Outcomes:

Analyze managerial communication strategies.
Formulate an effective communication strategy/process for any message.
Improve communication abilities.
Give and receive feedback.
Work effectively with others.

Module 2 | Managing Teams

Examine intermediate topics related to project team building for project management. Building and managing high-performing project teams is essential to any project success. Projects that are successful with the three quality constraints (scope-cost-time) depend on the effectiveness of the project team and PM's ability to motivate and manage the members.

Learning Outcomes:

Describe the phases of team building.
Develop teamwork and management skills.
Apply the techniques of conflict resolution to make teams more effective utilizing SMART goals as an action plan.
Using the project leadership pyramid develop a core set of principles related directly to your own teams.

Module 3 | Managing the Critical Path

Examine the critical path method for project schedules. Network diagrams will be reviewed, along with forward pass and backward pass node structure for early start (ES) and late start (LS), plus early finish (EF) and late finish (LF) calculations. Total and free float calculations will be covered to determine slack determinations.

Learning Outcomes:

Discover critical path method for project management.
Understand early start, late start, early finish, and late finish calculations.
Find the critical path of a project.
Calculate free and total float for a project.

Module 4 | Managing Risk

Examine project risks, both positive and negative. We will revisit the project risk management plan and review key project management skills to mitigate risk when risk does occur. In addition, types of risks are reviewed (scheduled, costs, performance) and project crashing tools/processes will be covered.

Learning Outcomes:

Examine projects risks, both positive and negative
Summarize the project management plan, along with low, medium, and high risks.
Assess three types of risk: schedule, costs and performance.
Formulate a project crashing model for a given project.

Module 5 | Managing Cost Control

Learn to manage budget control for projects. Cost controls are critical to the success of projects. Determining and utilizing monitor and control tools and techniques, helps the PM forecast, plan for change, and re-allocate budgets for mitigation if necessary.

Learning Outcomes:

Evaluate monitor and control techniques for projects.
Define Earned Value Management System (EVMS) concepts.
Select best EVMS budget concepts.
Analyze budget scenarios.

Module 6 | Managing Troubled Projects

Establish the definitions of project success and failure and how to measure them. We also explore different causes of project failure.

Learning Outcomes:

Analyze the different metrics involved in measuring project success and failure.
Explain failure and success criteria.
Discuss the different degrees of project failure.
Analyze risks that can lead to failure.

Module 7 | Presenting Projects

Finally you will share what you have learn by recording and presenting a workshop final project. Presentations will be on a chosen topic from each module's "light bulb" ideas to allow for deeper exploration of the area. In addition, participants will self-reflect the learning process over the course of this workshop.

Learning Objectives:

Prepare and present individual recorded projects.
Create a PowerPoint (or other with approval) final project presentation.
Reflect on project management techniques and processes in this workshop.

What You Earn:

Upon completion of the course, you will earn 3.5 Continuing Education Units (CEUs) and a Wentworth verified digital credential/certificate of completion to showcase on their resume and online channels.

A CEU is not an academic credit; however, it is a nationally recognized standard of documenting the successful completion of non-degree professional training. One CEU is equivalent to ten instructional hours.

Image

Cindy P. Stevens, Ph.D.
Professor, School of Management, Wentworth Institute of Technology
Biography & E-Portfolio

Tuition & Enrollment


$999 – Wentworth Institute of Technology Tuition

Currently all WIT open enrollments are being processed though our partnership with the Associated Builders and Contractors (ABC). Employer discounts may apply. 

Enroll Now (via GCI)

Enroll Now (New Hampshire/Vermont Residents via ABC NH/VT)

 
Frequently Asked Questions
Enrollment, Discounts, & Contacts

How do I enroll in this course? 

Please visit Gould Construction Institute (GCI) to register for this course. If you are a NH/VT resident or company you may register with Associated Builders and Contractors of New Hampshire/Vermont. 

How do I know if I qualify for the ABC Member rate? 

You can check with your employer or view a drop down list of employers who are ABC members upon registration. To redeem this discount, you must register with your employer's information and the discount will be automatically applied. If your company is not affiliated, please click "register as an individual".

Who can I speak with to learn more about this course?

Please contact us at workforce@wit.edu or 617.989.4300.
Why Wentworth
Wentworth Institute of Technology, the university of opportunity, provides our learners with access to educational programs responsive to evolving market needs. Wentworth prepares graduates who are future-focused and career-ready.
Our Intro to Project Management is led by full-time Wentworth faculty and has a unique focus on leading construction, electrical, engineering, and architecture projects. The flexible, self-paced format gives you access to training and expert feedback in real-time, allowing you to get what you need and keep moving forward!