Information for New Students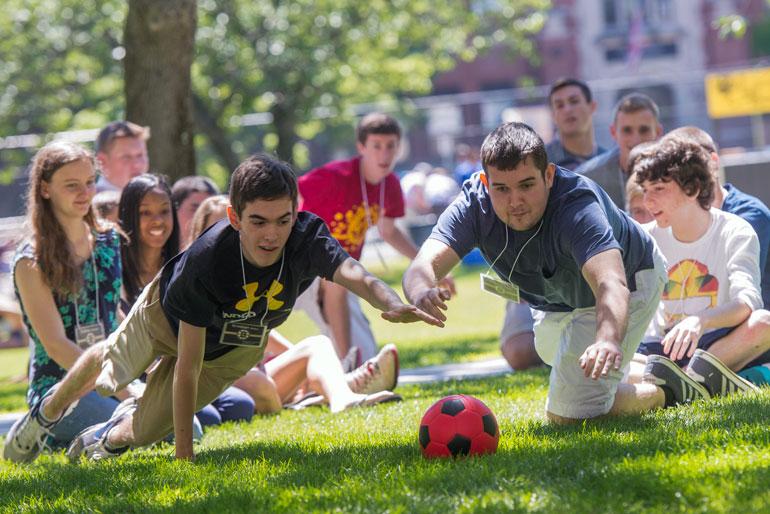 Information for New Students 
The Center for Student Engagement creates experiences that aid new students in their successful transition to Wentworth. Programs for our new students include New Student Orientation (NSO), Pre-WOW, Wentworth Opening Week (WOW), and Welcome Socials. The goal of these programs is to create a supportive environment where students can learn, grow, and succeed.
New Student Orientation
For 2021, NSO will be offered both in person and virtually.  It is required of all new students (except for transfer students and international students who will have separate orientation programs later in the summer). Dates for 2021 orientation sessions are listed below. By May 1, deposited students will receive a link to register for NSO through their admitted student portal.
NSO Session 1: June 14-15
NSO Session 2: June 17-18
NSO Session 3: June 21-22
NSO Session 4: June 24-25
During NSO, students will register for classes, meet faculty and staff, learn about opportunities and resources on campus, and make connections with their fellow incoming students.
Four in-person sessions of NSO will be offered, with each session lasting two days. Students stay on campus overnight in residence halls. Exact dates for each session will be posted in early April.
Students who choose to participate virtually will receive the same information, register for classes at the same time as students who attend in person, and will meet virtually with an orientation leader and other new students.