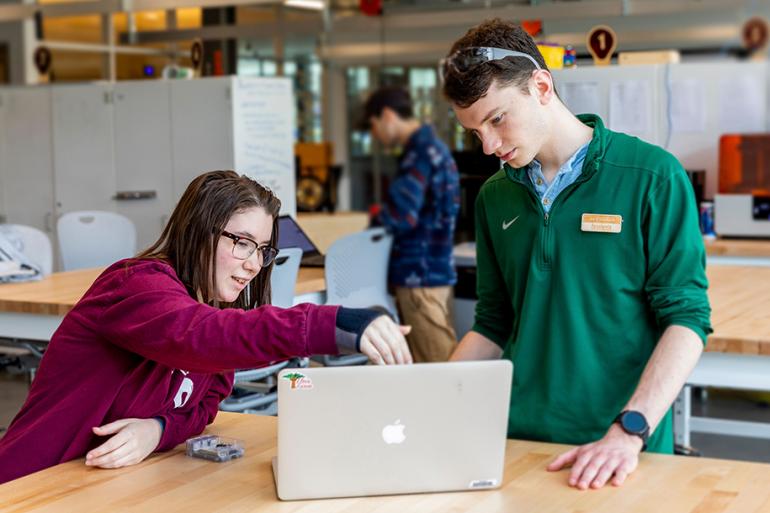 Full Time / On Campus
Wentworth is currently evaluating this part-time program. The next start date will be Fall 2022. Applications for Fall 2022 will be available starting in September 2021. Additional information about the admissions process and programs will be posted as it becomes available so please check back regularly. If you would like to receive the most up-to-date information, please submit your information and we will add you to our mailing list.
If you have additional questions, contact admissions@wit.edu.
Be A Leader
Now, more than ever, organizations need skilled facility managers who can make the most of the latest tools and techniques to optimize business operations and enhance resiliency. Our Bachelor of Science in Facility Management will prepare you for an exciting professional career as a Facility Manager. Earn top dollar and advance into leadership in a range of public and private organizations, from healthcare, to biotechnology, to higher education.
Learn by Doing
Our hands-on, active learning style will give you with the skills and knowledge you need to manage an organization's physical assets and maintain safe, comfortable environments in which to live, work and play. Master the fundamental principles of business and management together with current technologies that will help you to become a facility planning professional. Learn how to apply quantitative decision support tools and gain an understanding of forming professional facility management teams to deliver quality building services. Graduates of the program who would like to develop advanced facility management skills and knowledge can easily transition into the Master of Science in Facility Management.
Benefits of the program include:
Hybrid on-campus/online class format allows you to balance work, life and school.
Flexible, part-time program can be completed in as little as 3 years.
A Curriculum which aligns with the International Facilities Management Association (IFMA) and taught by industry experts
The opportunity to transfer up to 80 credits of prior educational and professional credits
Facility Managers in the World
The U.S. Bureau of Labor Statistics projects that the median annual wage of administrative services managers—including facility management professionals—is nearly $97,000. Plus, the career growth rate will climb faster than average through 2029, with the addition of more than 20,000 jobs.