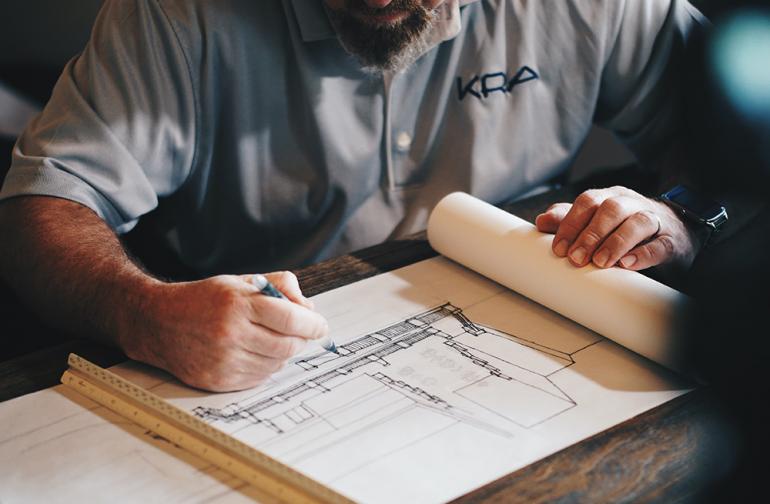 Part Time / On Campus Online
Next potential start date: Fall 2022. Contact Undergraduate Admissions for more information.
Now, more than ever, organizations are looking for skilled Construction Managers who can make the most of the latest technologies and strategies to build resiliency and enhance business performance. Our Bachelor of Science in Building Construction Management will give you the skills and knowledge you need to advance your career. Advance your career in a high-paying field and be a leader in one of the fastest growing industries.
Learn by Doing
Our hands-on, active learning style provides well-rounded instruction in the core principles of construction management. Gain valuable experience in estimating, scheduling, surveying, and codes and contracts. And learn the organizational and people skills that are in high demand at top companies. Get ready to take on management-level positions in construction and building design firms, or move onto graduate-level coursework, such as Wentworth's Master of Science in Construction Management. 
The program offers a number of important benefits, including:
Courses that are taught by instructors with firsthand experience in the construction industry.
The ability to transfer up to 80 credits into the program from prior educational and professional experiences. Depending on the number of credits transferred, you can complete the degree in as little as three years on a part-time basis.
Access to all of Wentworth's resources and support services, including the library, academic advising, career counseling and technical support.
Construction Managers in the World 
According to the US Bureau of Labor Statistics, the median annual salary for Construction Managers is $95,260. The estimated growth rate for this career is projected to climb faster than the national average through 2029 with the addition of more than 40,000 jobs.