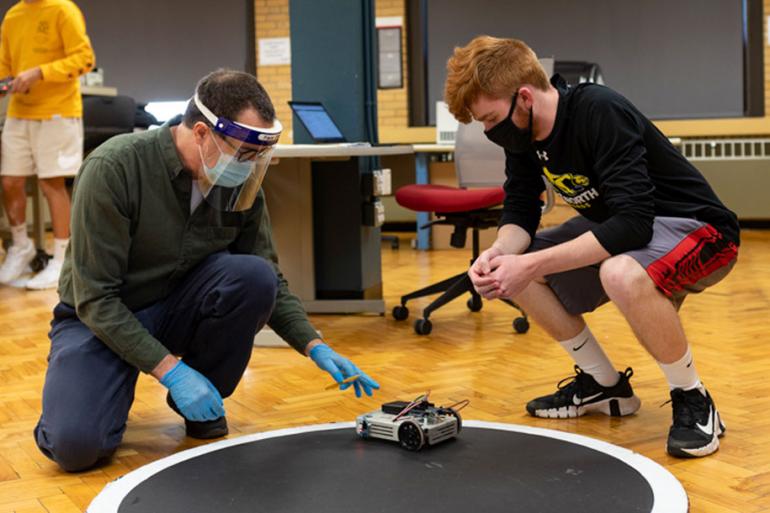 Part Time / On Campus Off Campus
Enrolling now for Fall 2022. Contact Admissions for more information.
 This part-time associate's degree provides students with the opportunity to explore a variety of technology disciplines. With the advice and approval of their assigned academic advisor, students can customize a program of study to meet individual needs and interests in engineering, science, technology and/or management.
Graduates of this program may enter Wentworth's part-time bachelor degree programs in Building Construction Management, Facilities Management, or Project Management. Admission to fulltime bachelor degree programs would require specific technical electives. Consultation with the student's assigned academic advisor is essential to degree planning.