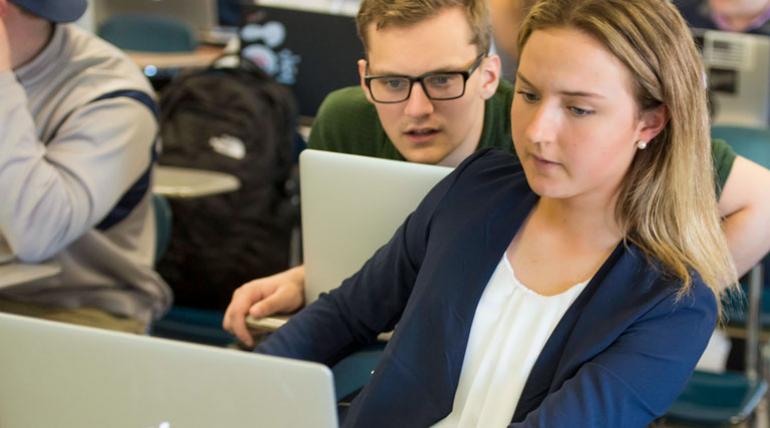 Full Time / Online
The built environment requires the cooperation of architects, contractors, construction managers, mechanical engineers, electrical engineers, structural engineers, and civil engineers. The Master of Science in Architectural Engineering will give you the experience you need to design and create in this interdisciplinary environment. The program prepares students to contribute to society with sustainable analysis, design, and related activities within the construction industry. This degree can be completed as a 4+1, full-time, or part-time program. Contact the Graduate Admissions team or apply now!
The MSAE prepares students for advanced building system design, construction, operation, and analysis. The program includes concentrations in building structural design and analysis, construction engineering, and building electrical systems and sustainable energy. The program consists of courses in architecture, civil engineering, construction management, electrical engineering, and mechanical engineering.  The program also provides a diverse range of course options allowing students to customize their degree program. The degree program includes a total of 36 graduate-level credits, including, 2 general electives, 3 concentration electives, and 7 required courses. Required courses include:
CIVE Advanced Steel Structures
CM Construction Law 
CIVE Temporary Structures
CIVE Water Reuse Design and Applications
ELEC Foundations in Electrical Systems
MECH Heat Transfer and Thermal Systems
ARCH Climate Responsive Building
Concentrations
Students will focus their studies and their coursework by obtaining a concentration. Each concentration is nine credits. The graduate advisor and the subdiscipline project advisor will map out the custom curriculum with the student. The concentrations available are building structural design and analysis, construction engineering, and building electrical systems and sustainable energy.
The concentrations available are:
Building Structural Design and Analysis - Students will strengthen their understanding of structural behavior, as well as the relationship between structures, architecture, and construction. Moreover, they will study the current design and analysis trends in the structural engineering profession.  Students in the structural focus area specialize in designing buildings that successfully integrate structure, environmental systems, and architecture.
Construction Engineering - Students in the construction focus area take an active role in the planning, designing, and constructing phases of building projects.  Students take a variety of courses between construction engineering and construction management. 
Building Electrical Systems and Sustainable Energy - Students in the systems focus area learn the engineering fundamentals needed to design quality environments for people, including safe and effective electrical distribution and climate control. Course topics include energy optimization and modeling and simulation, as well as alternative energy and sustainability.
Discover Wentworth's 4+1 Programs
Get the most out of your educational investment. Enroll in one of Wentworth's accelerated 1-year master's programs and advance your career in today's competitive job market. Get started on your master's degree while you complete your bachelor's program.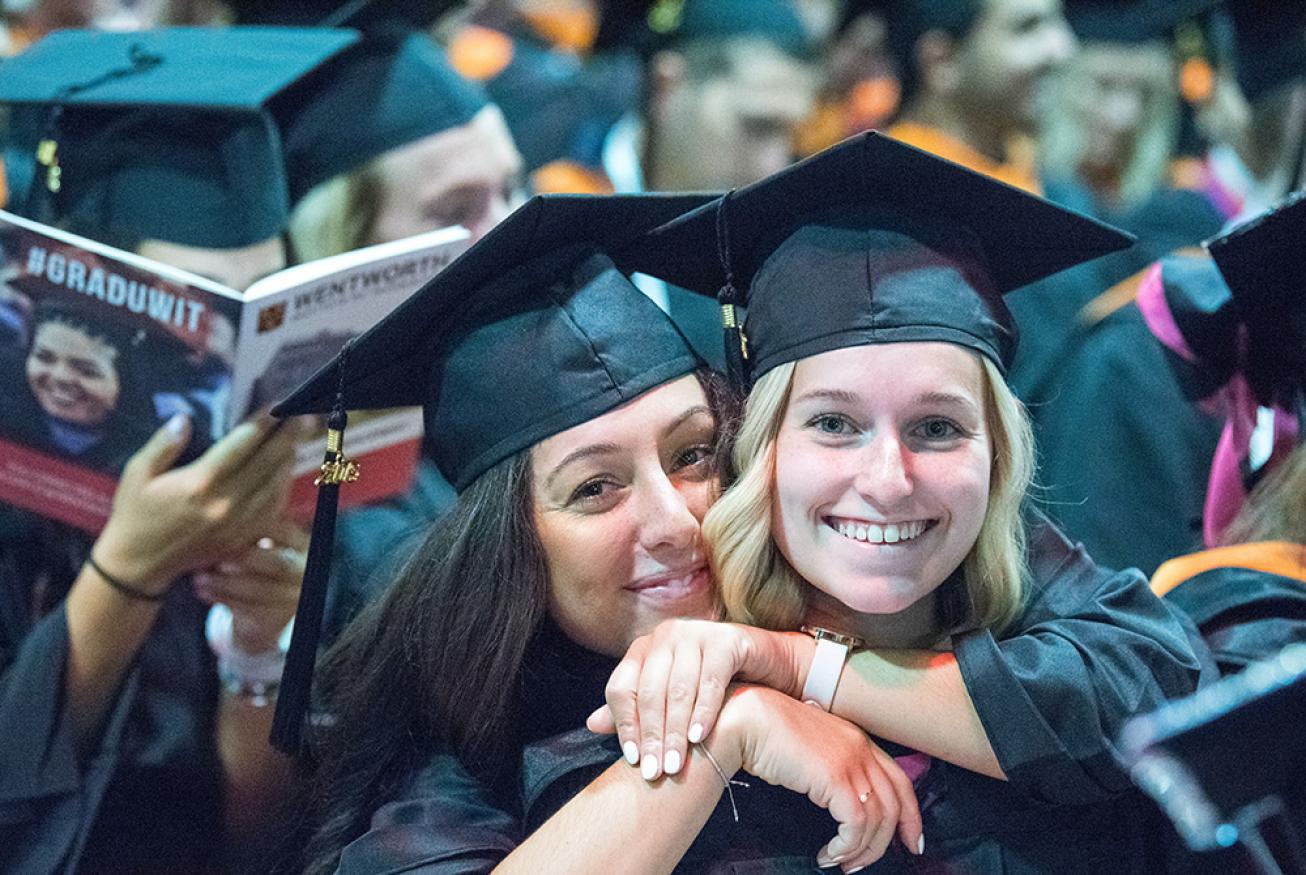 Speak to a Graduate Counselor
We know going back to school is a big decision. You have questions; we have answers. Connect via email, phone or schedule an appointment with one of our counselors.