Quick Links 
New: Zoom Meeting Passwords "enabled" turned on by Zoom - Please take a moment to view this video posted by Zoom 
You may notice a few new safety features that have been turned on in your account.  Along with enabling "Waiting Rooms", Zoom will now require a "Join" password for any instant meetings and scheduled meetings.  You will want to update (repost) your meeting invitations with the meeting information so your participants can join your meetings.
New: How to keep uninvited guests out of your Zoom Meetings
Please read this Blog article posted by the folks at Zoom for a list of features that can help you safely share your Zoom meetings, virtual lectures, office hours without unwanted interruptions.
What is Zoom?
Zoom is a communications software that combines video conferencing, online meetings, chat and mobile collaboration. Zoom allows for HD video and high-quality audio for all meetings. It contains collaboration tools such as polling, chat and breakout rooms.  Zoom also allows the host and participants to share their screen and co-annotate for a more interactive meeting. Zoom can also be used to record and share webinars and trainings.
Possible Uses
With Zoom, you can deliver presentations, class sessions, perform demonstrations, brainstorm with students and colleagues and securely share confidential information online from anywhere at any time. Your meetings can be one-to-one, or you can meet with multiple people or your entire class at once.
Presentations/Lectures: Deliver a slide presentation to your online audience.
Demonstrations: Show meeting participants how a software application or product works by inviting them to view a demo in real time, whether they are across town or a thousand miles away.
Work together: Meet with others online to share, discuss and edit any document. Transfer presentation controls to other attendees
Virtual Office Hours: Conduct live, synchronous office sessions for your students
How to get a Zoom Account
After provisioning Zoom accounts for all faculty, we have established Single Sign On (SSO) for our Zoom license. In addition to allowing users to login with their Wentworth credentials, the system auto-provisions accounts. This means that you do not have to contact DTS or LIT to get a Zoom account on our license. Follow the following steps and you'll soon be "Zooming":
Step 1: Navigate to https://wentworth.zoom.us/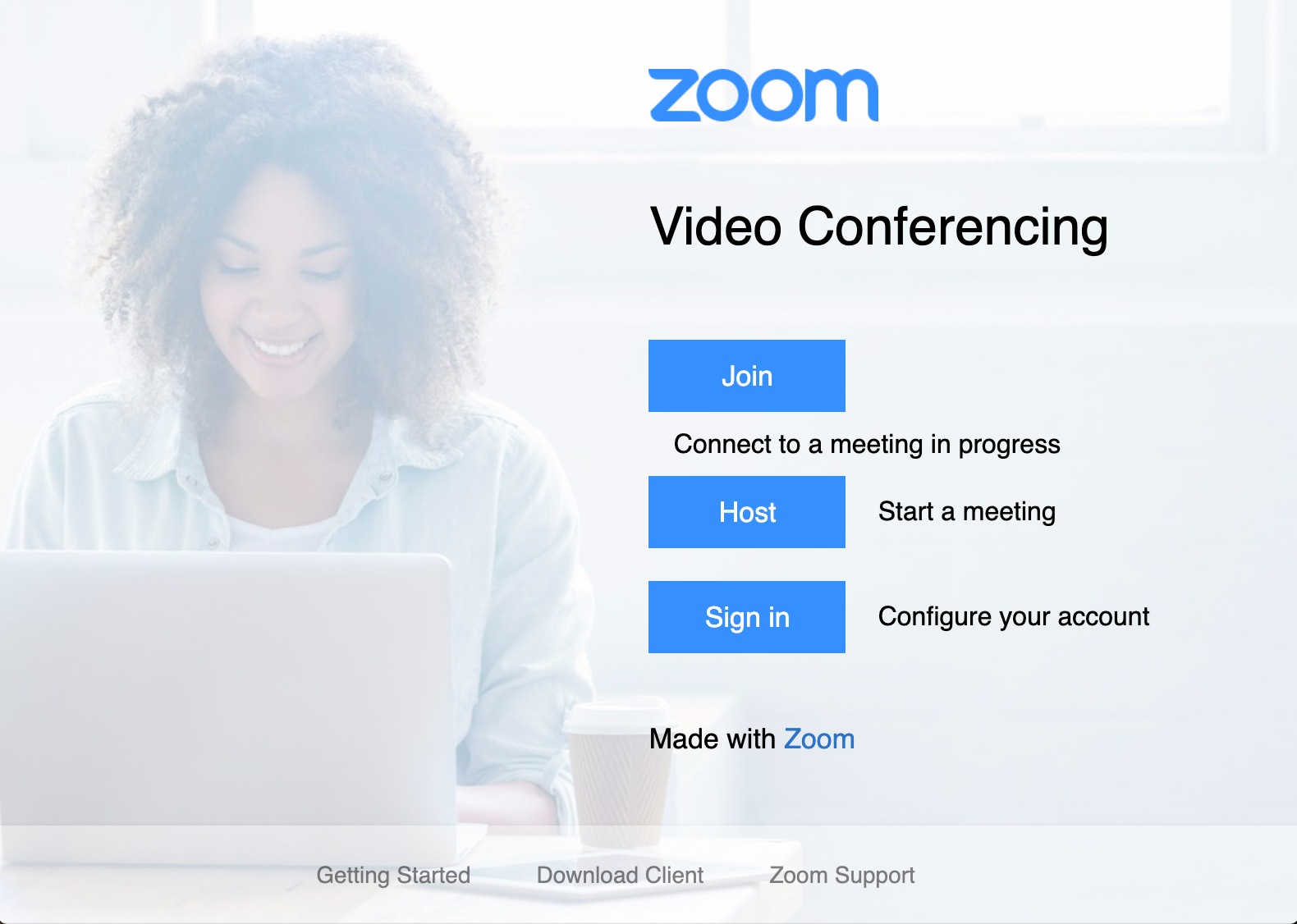 Step 2: Click Sign-in

You will be taken to the Wentworth Sign-in page to authenticate.
Step 3: Enter your Wentworth email address and password and click Sign in.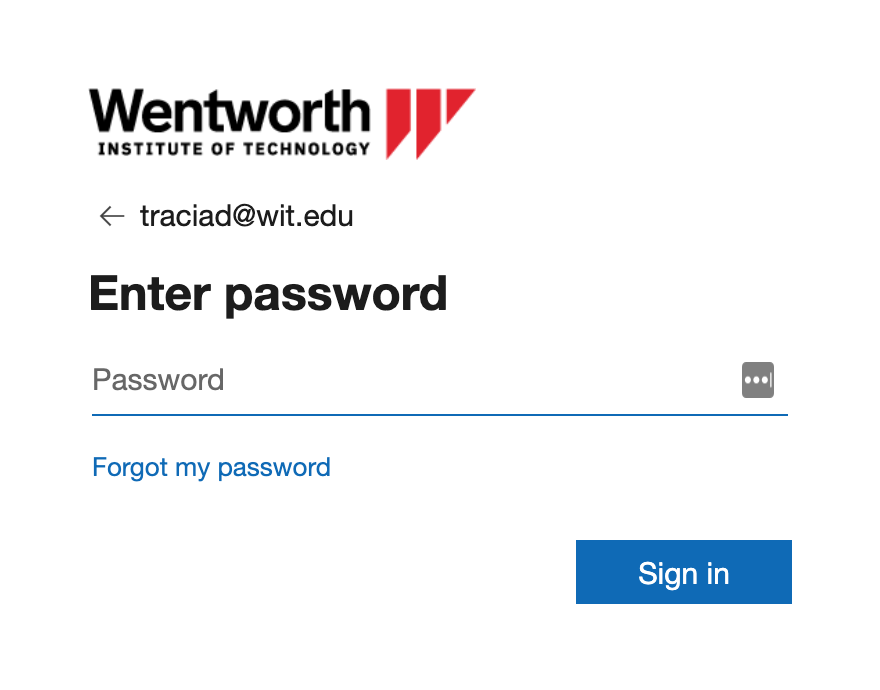 Step 4: You will now be taken to the Zoom Profile page and can enter some identifying information.

Congratulations! You now have a Zoom account and can host meetings
FAQs
The following are answers to some of the most common questions or problems users come across. If you would like additional help getting started with Zoom, you can join their Weekly Zoom Trainings.
Resources
We invite you to explore the following helpful resources; many of which can be also be found on the Zoom Support site.
For more information
Please contact Learning Innovation & Technology for assistance using this product in your course.  Email lit@wit.edu, stop by Beatty 318, or call 617-989-5428.