Quick Links 
What is ThingLink?
ThingLink is an award-winning education technology platform that makes it easy to augment images, videos, and virtual tours with additional information and links.  Please take a moment to watch the product tour video to learn more about this exciting tool that we added to our academic technology toolkit.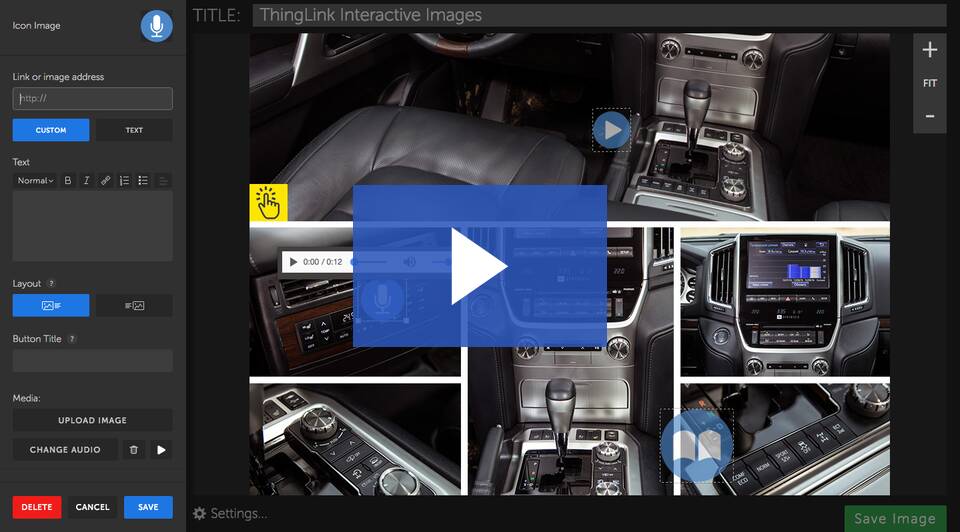 Possible Uses
How to get started
Take a moment to watch this brief video that demonstrates how to access and log in to ThingLink.
Step 1: Access the ThingLink website at https://www.thinglink.com/
Step 2: Click Log in

Step 3: Click on the Windows icon to log in with third party services via our Single Sign On process. 
Note: Please Do NOT enter your email and password in the field provided to access your ThingLink account.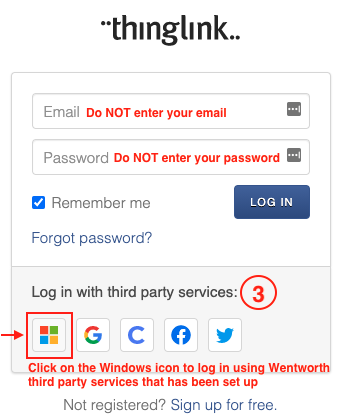 You will arrive at your ThingLink My Media page as shown.  That's it.  Welcome to ThingLink!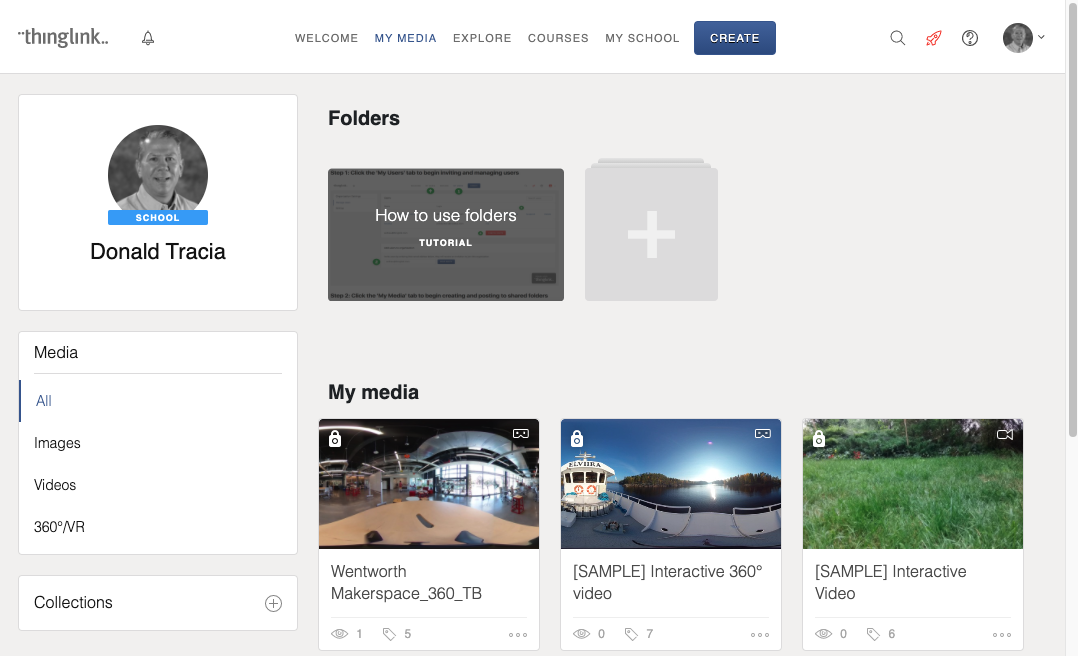 FAQs
Find answers to common questions & how to contact the ThingLink team.
Resources
Using the ThingLink Editor
Uploading Content
Publishing ThingLink Content
Didn't find what you were looking for?  Please take a moment to explore the ThingLink support site for additional helpful resources.
For more information
Please contact Learning Innovation & Technology for assistance using this product in your course.  Email lit@wit.edu, stop by Beatty 318, or call 617-989-5428.