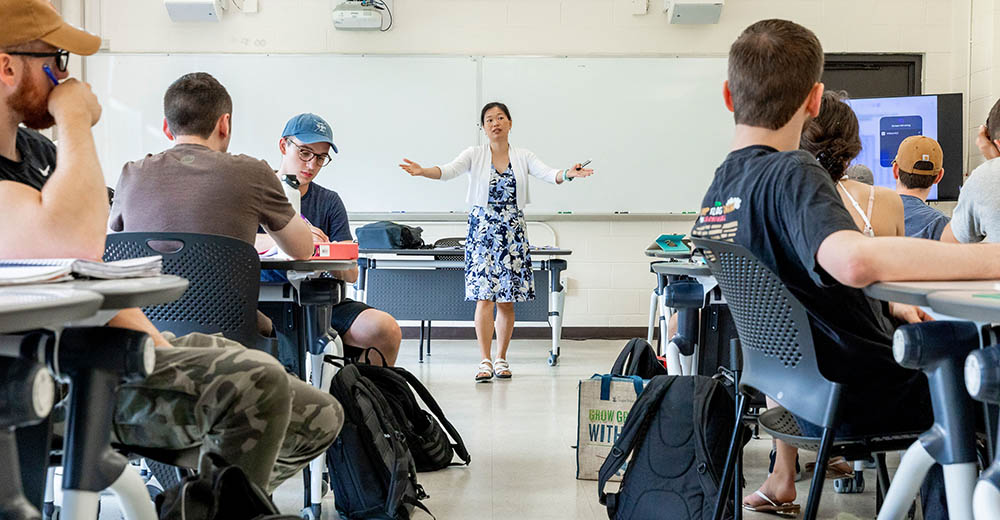 Engaged students retain information better and enrich the learning experience for the class. Through teaching and learning strategies that tap into student motivation, deepen learning, empower groups, and increase feedback your teaching can be more impact.
Empower Groups
Fast track group learning by understanding group development. Embedding helpful tools, practices, and check-ins help groups get off to a productive start! Discover new ways to empower groups.
Motivate Students
Motivating students throughout a course can be challenging, but there are techniques and strategies that can help. Learn more about motivational techniques.
Make It Real
Intrinsic motivation in education, characterized by genuine interest or fascination in the subject, is often connected to the relevance of real world learning outcomes.Explore ways to make education relevant. 
Integrate Technology & Videos
The selection of the right tool depends on your pedagogical goals and techniques. Learn how to integrate multimedia to engage students.
Active Learning Classrooms: Everyone is engaged!