Submit A Video to Celebrate Graduates!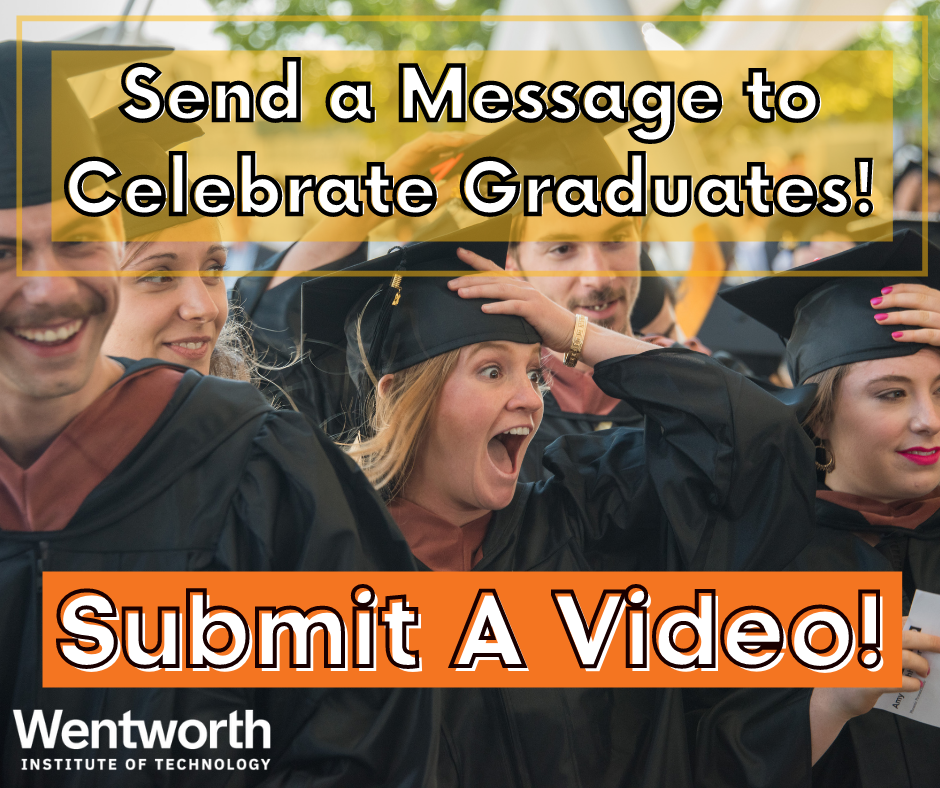 Commencement is almost here! It's time to celebrate and what better way than with a special video shout out! 
We are excited to offer a FREE video messaging service where students, family members, faculty, staff, and friends can send a message of congratulations or thanks! 
Using a mobile device or laptop, you can record and upload a video message that will be shown at Commencement prior to the graduation ceremony.   
Videos should be no more than 10 to 15 seconds. The last day to submit videos is August 15, 2021!
All content will be reviewed and approved by staff members. We reserve the right to edit or remove videos with inappropriate content. 
If you have any additional questions, please reach out to us at commencement@wit.edu.