Application Open for Fall 2022! Spots are limited!
Apply now  for Fall 2022 enrollment. Wentworth is seeking recent high school graduates from Boston to apply! Browse the information below and please reach out if this page does not answer your questions or concerns.
Who is eligible to apply?
Recent high school graduate or GED 
Boston resident with proof of residency OR proof of graduation from a Boston high school
U.S. citizen, permanent resident, and/or has work authorization
Enrollment requirements:
Acceptance into this program is on a rolling basis. Spots are limited, so those who are interested are encouraged to apply ASAP. In addition to a completed application, the following item(s) are required for acceptance into the program:
Interview. All applicants will be required to participate in an IN PERSON interview with the Center for Skilled Trades' Associate Director of Workforce Pathways & Student Support at Wentworth campus. Applicants will be contacted and their interview will be scheduled after completing the application.
High School Transcript. All applicants will be required to submit their final high school transcript prior to acceptance. Verification of high school graduation or equivalent is required.
Boston Resident or graduate. All applicants are required to be Boston residents OR a graduate from a Boston High school.
Orientation. All applicants are required to attend an orientation in August before program begins.
Benefits to Participants
Our first cohort will receive a tuition-free scholarship (value of nearly $40,000 over the duration of the program) for educational programming that will expose students to the construction industry, build a foundational understanding of construction practices and methods through on-the-job experiences, and provide students with the opportunity to gain access to entry level positions in the industry. In addition to the full scholarship, participants will receive an educational stipend for the Fall 2022 semester, and part-time paid experiences with industry throughout the remainder of the program:
College Credits: Up to ten (10) credit-bearing, college courses available in construction management 
Enrolled as a College Student: Access to ALL campus resources and activities, including tutoring services, dining halls, Health and Fitness Center, student clubs and organizations, to name a few.
Workforce Training: Foundations for the workforce training included (covers resume building, professional communication, interview prep, etc.).
Job Credentials Earned: Chance to earn stacked credentials that will help you succeed in the construction industry, like OSHA certification, CPR & First Aid certification, Building Information Modeling (BIM) certification, and others.
Industry Placements: Opportunity to be placed in a paid, part-time on-the-job experience starting Spring 2023.
Apply Now!
Interested in exploring a career in the skilled labor workforce while earning college credits? Click on the link below to apply for Fall 2022 enrollment.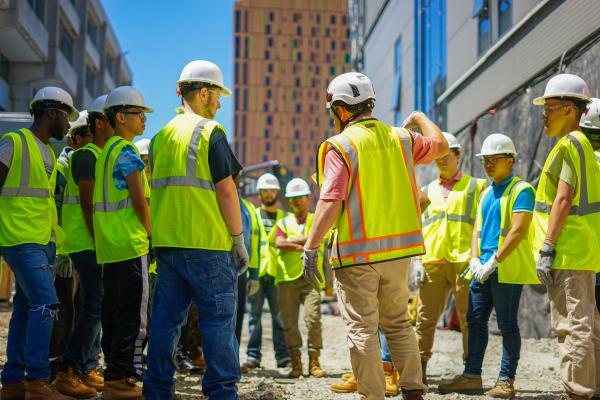 Register for an Information Session
Learn more about the program from the Center's staff and get all your questions answered at a 30-minute Zoom information session. Click on the link below.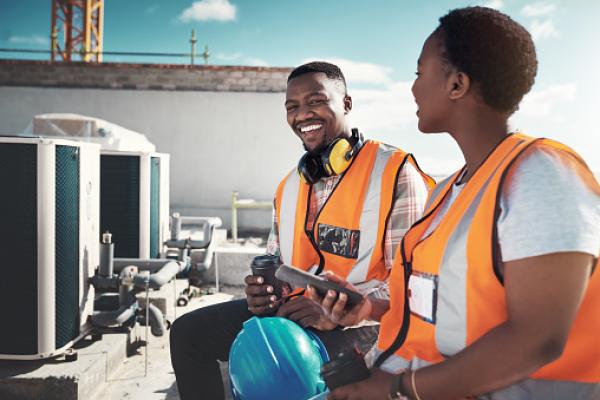 Skilled Trades Enrollment Timeline 2022
Information Sessions Begin

Find out more about our campus, meet our staff/faculty and learn more about the Center for Skilled Trades. Additional dates are available. Students can attend virtually via Zoom by signing up here.

Program Application is Open

Interviews begin

Upon completing the application, all applicants must attend an interview on Wentworth campus to be considered for enrollment. Check email after completing application for more details.

Start of Construction Technology Program
Construction Pathway Coursework
Upon completion, students will have stackable college level credentials into a Bachelor's degree in construction management and an opportunity for a paid entry level position in a local company as a Skilled Trades paid intern.